Police Helicopters over Tottenham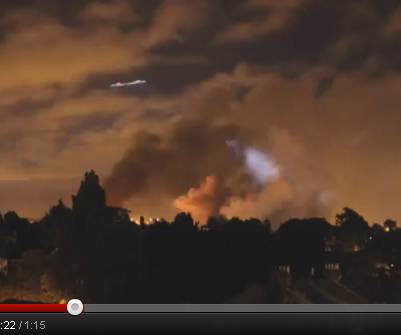 An eerily beautiful time-lapse video showing the fires in Tottenham, and police helicopters overhead.
Credits
Youtube link.
Video by Prokopi Constantinou @ http://www.itdrewitself.com/
Score by Dogtanion @ http://www.facebook.com/dogtanion
Time lapse shot as the fires burned into the early morning over Tottenham.
According to a comment on Youtube from the author, it was shot on a Canon 7D using Canon EOS utility. 2.5 second exposures about every 3 seconds.