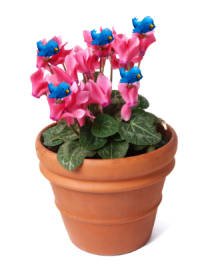 I have been a little distracted from blogging over the past week by matters temporal, but have been keeping my eye on the lawless, crazy and often profane and sometimes witty World of Twitter. Below is a random selection of those tweets which particularly caught my eye over the past few weeks. There is little surpise that the scabrous and sometimes scanadlouss wit of Old Holborn features prominently, my thanks to all who have shocked, entertained, provoked and informed. I recommend all the contributors and hope they enjoy even more followers.
Enjoy and, hopefully, as I believe is a customary exultation on Twitter: *Snork!* Old_HolbornOld Holborn – Slept like a baby. Woke up screaming twice and shat myself lizziespellerElizabeth Speller – High, hot wind-a sea of white horses, stinging hail of unripe olives and thudding lemons; house creaks and shifts like a ship jacques_aihjacques_aih – When it comes to prehistoric man, I'd be the one who just wandered round aimlessly. #TheMeanderthal GarethAveyardGareth Aveyard – "When do we want it?" "What do we want?" "Time travel!" "Hooray!" DarthMeerkatDave – A bloke from Barnsley with piles asks the chemist, "Nah then lad, does tha sell arse cream?" The chemist replies, "Aye, Magnum or Cornetto?" jacques_aihjacques_aih – Sean Connery is to star in the sequel to Witness. It's called "Something's Amish". fabio_capello_Fabio Capello – Amy Winehouse, Janis Joplin, Jim Morrison, Jimi Hendrix & Kurt Cobain all died at 27. Justin Bieber turns 27 in 2021. Patience, my friends. Old_HolbornOld Holborn – Understand this. When you kill innocent people because you believe you are right, you are wrong. jacques_aihjacques_aih – I've just made my wife bubble and squeak. It's all in the foreplay. Its_DeathSteve Death – Human Relationships: He wants sex. She's willing to provide a favourable Facebook update. Somewhere in the middle happiness lies. _Enanem_Neil Mawer – My wife is going to a fancy dress as a Rastafarian tonight, she's asked me to do her hair, I'm dreading it. lilpwoppaMichelle – I've got crabs! I just don't get it. I havn't been to the seaside in ages. Old_HolbornOld Holborn – Pretend you are from Hastings by doing nothing more with your life than claim benefits The_No_ShowThe_No_Show – I think therefore I am thinking. #firstdraftphilosophy VictoriaCorenVictoria Coren – Meanwhile, Twitter recommends I follow Ed Miliband. I clicked his name and it said "Something is technically wrong". Bit harsh. TheBathBirdThe Bath Bird – Totally forgot to get an end of year gift for my son's teacher. So he's giving her a bottle of Hedrin Once, louse killing gel. TwistedlilkittyMaria – Life is, at times, a never ending series of jokes in which I appear to be the punchline. ryleigh_youtwitryleigh_ – Vodka is best for making me feel flawless and my panties feel crotchless. lizzysometimeselizabeth o'connor – I tell my husband that twitter is work related. It is the same lie as buying something in a sale to 'save money'. Old_HolbornOld Holborn – RT @MelodyMetcalf: What do we want? More surrealism. When do we want it? Dolphin. Old_HolbornOld Holborn – BRING ON THE MEDUSA!! [On the apperance of Rebekah Brooks before the Commons Select Committee]
August 1, 2011 at 22:18