"The best of times, the worst of times…"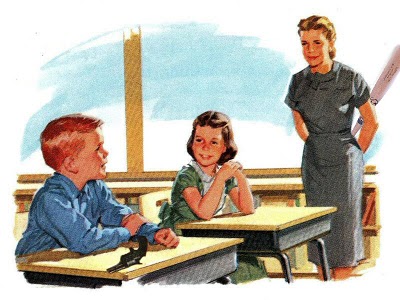 "Breaking speculation" interrupted the, er, "breaking speculation" as to who or what might be responsible for the tragic deaths in Norway. The media had moved on. No longer were they lovingly arranging pictures of 92 clean living but dead Norwegians, they had more exciting pictures to broadcast.
"Amy Winehouse found dead!" Gosh, now there's a Google keyword to conjure with, towing a whole host of other keywords, heroin addiction, drink fuelled orgies, the dangers of cigarette smoking, tattoos, devoted ex-husbands performing their marital duty from a prison cell, (along with his new 'squeeze' sitting in the marital home nursing new baby, helpfully throwing in her ten pennorth), quick name check on the present on-off shag moping disconsolately outside the million pound house that being a tattooed, heavy smoking, drug taking, drunk with an incredible voice, wrought husky by emphysema, can bring you.
She had caught the media on the hop too, they had settled in for a long wallow in the frothy waters of 'despicable' racial hatred, terrorism, and the Al Qaeda recruiting programme. With a short order of English Defence League on the side.
They reacted fast, despatching a lone blonde to stand outside the house and try to whip up a sense of excitement around the half dozen people who had stopped to see what the police were up to.
They looped the film continuously; it took half an hour before they had drummed up enough business to call it a 'gathering crowd'. Meanwhile, clutching at straws, they had Michelle 'I only actually met her twice' Gayle on the line to offer her speculation as to how she had died, when she had died, who she had been with, whether her parents had been informed – 'I've spoken to someone who knows someone who they think may have told her Father'…only three points removed? The researchers must have been thrilled with that one.
Those who had been thrilled by her verbal warbling that she wouldn't go to Rehab, No, no, no, and who had been waiting patiently for her to recreate that album, turned up bearing gifts of more fags – keep stoking that emphysema laden voice – more booze, and probably 'worth sorting through the teddy bears for more class 'A' drugs', presumably to reassure their heroine that she needn't give up the Heroin in heaven either. No, no, no!
Within an hour they had managed to throw in the keyword names of half a dozen other drug addled young people who had died at the same age, interspersed with an occasional foray to inspect the bloody wounds inflicted by the Norwegian mass murderer.
The remote control was the other side of the room from me, Mr G down the garden; I couldn't avoid this depressing diet of the end of the world as we knew it.
Then the phone rang – an old, old friend, and long time commentator. Saul. We are of the same vintage, as are many commentators on this site; the 'baby boomers'. The post war children. We discussed the present news, the 'worst of times' as it were. Then we started making a list of the 'best of times'.
It is true; we have had the best of times. We were born into the infant NHS, coddled and cosseted, fed our Cod Liver Oil and School milk, encouraged to be bonny babies; went to Sunday school when that was still the norm, played out in the street without fear, allowed to be children. We walked alone to schools sometimes miles away, to find teachers who were dedicated to the task of filling our heads with knowledge, we returned to Mothers (one or two exceptions here!) who strove to fill our bellies with nourishing food.
We grew up to be the first teenagers, to taste independence in the heady days of hot pants and the Beatles warbling 'I want to hold your hand' – such innocence.
By the time we were 'of age' the pill had been invented, we enjoyed the early days of 'free love' without the dangers that now lurk.
We came of age to find ourselves in Universities, new careers open to women; mortgages offered to all who could save the deposit, regardless of gender. Our elders could only look on with envy. Most of us have ridden the housing boom with ease; some of us still have 'final salary' pensions.
We truly have been an extraordinarily lucky generation, probably the most blessed that has ever existed – and it behoves us sometimes to reflect on that as we look on with horror at the world in which the young must grow up today.
Now that the media have taken on the mantle of bearers of speculation and idle gossip, perhaps the blogs, who have always been true purveyors of facts as far as I was concerned, will leave them to it.
So, in that vein, feel free to add to the list of factual good fortune that we have enjoyed in the comments, and let's turn the sound down on that endless, depressing, speculation.



July 25, 2011 at 19:39







July 25, 2011 at 17:43




July 25, 2011 at 16:56




July 25, 2011 at 15:58




July 25, 2011 at 15:56




July 25, 2011 at 12:26




July 25, 2011 at 11:41









July 25, 2011 at 10:58




July 25, 2011 at 10:52




July 25, 2011 at 10:51




July 25, 2011 at 10:30







July 25, 2011 at 10:28




July 25, 2011 at 10:16







July 25, 2011 at 09:44