The writing is on the Mall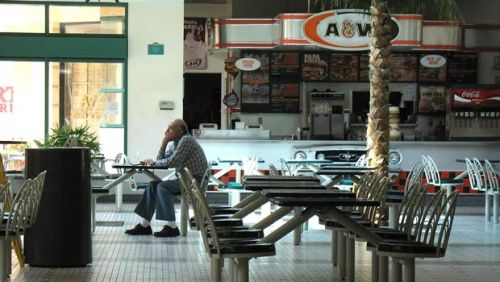 Earlier this week I posted about the phone hacking scandal.
I wrote the post somewhat infected by the excitement of the moment, what with the Commissioner of the Metropolitan Police resigning and all. And of course this week I have been enthralled by the theatre of the Select Committee hearings, albeit recognizing that that is all they were. Of that perhaps more on another day.
In that previous post, essentially I begged the question: was this matter important, or was it just a storm in a tea cup? What was the correct perspective on this matter? It was a bit of a stream of consciousness post, but as blogger but with a real word job sometimes that happens: time does not permit refinement. I apologise for the odd bit of odd grammar or spelling.
There were some incisive and intelligent comments and observations on my post for which I am most grateful. I was particularly affected by regular commentator Engineer, who wrote thus:
"Europe is in economic turmoil, there's another major famine in the Horn of Africa, we're involved in two ongoing wars, the country is in a dire financial state, immigration is still out of control, energy and fuel prices are skyrocketing and this year's weather suggests that the harvest might not be brilliant.
So, what are all our politicians, all the media and seemingly most of the police concentrating on? Some hacked phones. A bloke who might have known something about it before he resigned and then got another job.
My views on it all? The politicians, the media and Plod have totally lost the plot. Talk about fiddling while Rome burns…."
Having slept on it, and reflected on it, I am more and more inclined to Engineer's point of view.
Last Monday morning I had to go to the bank to pay in some money. I bank at the Co-Op bank, who are very helpful but don't have many branches. One is in the Shopping Centre in the northern town which is my home. So I have to go there to pay in the money
I am sure you can picture the sort of Shopping Centre. A generic early 80′s construction, pretty soulless, modelled on every other little "Mall". As I walked through the "Mall" to get to the bank I noticed how many shops had shut. I would guess that very nearly 40% of the shops were gone. Even some of the usually ubiquitous "Sports Outlets" were closed. Others were depressing, such as the inevitable "Everything for a £1" store. There were some nice shops remaining, but I felt sorry for the poor souls working in them. Have you ever tried to sell Hugo Boss to an unemployed panel beater on a wet Monday morning? Not easy. The people working in them looked very down. Perhaps it was just a Monday morning thing. But I sensed it was more than that.
The bigger chains (Boots, Debenhams) were carrying as usual, but most of the shops were offering deep discounts. This has worked to my personal advantage because I have been recently been able to pick up some really good sports and out-door clothing at half price. Indeed, half price seemed to order of the day in many of the shops.
It was obvious that each of these businesses was struggling for survival like a drowning man caught in a tidal race. And if they go down then not it is just jobs but homes that may be lost and families that may break up under the strain. It was sad. These people were trying hard, but the people have no money to spend. This is the reality of modern Britain. Broken by gross mismanagement of public spending for countless years, and the myth of "the consumer society."
Hacking the phone of politicos and celebs is naughty but causes me no loss of sleep. It may be a criminal offence, but frankly I would rather our police were out on the streets catching burglars. I take on board the logical inconsistency, but hacking the e-mails of a murdered teenager or a fallen soldier is a serious matter, and requires a rigorous police investigation to establish two issues: who did it, and who authorised it, and to bring a prosecution. It does not require circuses, roving inquiries and MP's grandstanding and exacting political revenge.
The great issues of the 20th – 21st Century are not the ethics of the press and who Rebekah Brooks has round for dinner. These are just by products of a political class composed largely of charlatans, carpetbaggers, pimps, cowards, hypocrites and fools.
They are issues like public and private debt, an unbalanced economy, lack of affordable housing, the silent rise of undemocratic EU power, decent pensions for those not cosseted as employees of the State, care for and the poverty of the aged, unchecked immigration, and war.
Gildas the Monk
July 22, 2011 at 15:22










July 22, 2011 at 18:58




July 22, 2011 at 10:34










July 22, 2011 at 19:44




July 22, 2011 at 10:12







July 22, 2011 at 09:40










July 22, 2011 at 09:43







July 22, 2011 at 10:03




July 22, 2011 at 08:56







July 22, 2011 at 08:36










July 22, 2011 at 08:49










July 22, 2011 at 18:30




July 22, 2011 at 08:27










July 22, 2011 at 08:53










July 22, 2011 at 08:53







July 22, 2011 at 08:02










July 22, 2011 at 08:46




July 22, 2011 at 09:43










July 22, 2011 at 07:22










July 22, 2011 at 09:45