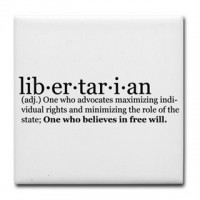 Since my original post on the subject of Andrew Withers and his morally dissolute treatment of those, myself included, who had held out a hand of friendship to him, I have been careful not to add further comment to the forest fire that subsequently raged throughout the Libertarian Party.
I had no inkling when writing my post that it would pose more questions than would ever be answered, and certainly no inkling that it would ultimately result in the rigor mortis, if not actual death, of the Libertarian Party.
I have watched with great sadness the betrayal felt by the many good people who had given freely of their time and money in the hope that a movement was being established which would counter the ever increasing state control which exists in Britain today.
It would appear, from everything that I have read, that Withers would prefer to see the death of the Libertarian Party than answer to the many members who wished to know where the tens of thousands of pounds that they had sent him, had actually gone.
The inference drawn by most rational people, in the absence of any evidence to the contrary, is that the money had been used for the benefit of Withers, not the Libertarian movement.
I am today breaking my silence to draw attention to a blog post which has truly shocked me. I would ask that you re-tweet the post and alert as many people as possible to the allegations contained therein.
I cannot say whether the allegations are true or not – I am fresh out of hospital and don't intend to spend any more time on the computer than I have to – but if it is true that Withers is once again advertising for people to send him money in the belief that they are supporting Libertarian principles under the circumstances outlined in that blog post – via an accommodation address, without so far having answered to the original members of the Libertarian Party as to the whereabouts of the many thousands of pounds they have already given him, then it is outrageous.
I would strongly advise anyone against giving their credit card details, or sending money to this accommodation address until they have fully satisfied themselves as to the credentials of the people behind the web site and the use to which the money is to be put.
Do please read this post and make your own investigations before parting with any cash. The "Andrew P Withers Benevolent Society" has far too many members as it is.
I understand that Avon and Somerset Police have issued a crime reference number to handle enquiries from people who may have reason to believe that money they have sent to the Libertarian Party has been misused – you may find it useful.
FSC/7858/11.06.2011/01
http://outspokenrabbit.blogspot.com/2011/07/cult-of-andrew-withers-deserve-what.html
Updated to add: Further information http://libertarianhome.co.uk/2011/07/withers-goes-it-alone/
July 22, 2011 at 21:45







July 23, 2011 at 23:27




July 22, 2011 at 17:18










July 22, 2011 at 17:35










July 22, 2011 at 18:11







July 22, 2011 at 18:23










July 23, 2011 at 23:14




July 22, 2011 at 18:09










July 22, 2011 at 18:18




July 22, 2011 at 12:08







July 22, 2011 at 06:31







July 22, 2011 at 03:31







July 21, 2011 at 20:21




July 21, 2011 at 17:43




July 21, 2011 at 15:39







July 21, 2011 at 14:56