Running a company on socially progressive lines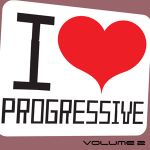 What would happen to a company if it was run the same way a state is run on social progressive lines? A progressive state where equality actually leads to greater inequality; where fairness leads to unfairness; where justice means injustice; where liberty means tyranny and oppression. For emperical evidence of this just think back to the years that Labour were in power.
The following scary things would quickly happen:
The back room office staff would be doubled, with rostered days off, possible 9 day fortnights & committee meetings to decide on which Fair Trade coffee we should all begin drinking! Every office would have a children's crèche of course. Selling product would immediately become a strangely secondary issue for social progressives where worker rights come first, ahead of making a profit to pay their wages.
With all of those extra staff to pay, that in a normal company just aren't needed, our price list would have to increase. The progressives would absolutely believe that all customers would fully understand that our cost base had markedly increased, but be amazed and would not understand why many would take their business elsewhere in confusion & frustration!
If a member of staff saw one our products being used to torture a dog, even though it's primary use was nothing of the sort, they would clamour for the product to be banned. All the pallets full of this product ready to be shipped to customers would need to be destroyed. The customers would lose their money and would have to go elsewhere for an equivalent product, but of a lesser quality as they had already wasted some of their money. The surprising thing is that the member of staff who clamoured for the product to be banned didn't know that the product is actually used to enhance people's lives.
Another member of staff notices that some of our customers are doing quite well particularly as they are buying and using our product which saves them money. Due to this brilliant observation, the staff member would think it totally acceptable to single out all these successful customers and charge them more than we charge for all other customers. They would then wonder why the customers call the customer support line with abuse and then disappear, looking elsewhere for their supplies.
Our product uses electricity from power companies that pollute the atmosphere. The staff despise this and make an alliance with some flaky inventor in order to use wind or solar electrical power. Due to the flaky nature of the generated electricity, wind is not always blowing and the sun doesn't always shine, the product now costs twice as much, is twice as big. It also uses half the power, which is seen as a success by the inventor.
The new CEO of the company got the job after persuading the share holders that profitability would increase with an increase in turnover and increased sales to get the job, knifing the previous CEO in the back first. Immediately on taking the position they would renegade on the promises, bleating about having never really meant it anyway, or some other nonsensical drivel involving distribution costs and such like. The CEO would then mysteriously ask for management consultants to be brought in, even though their mind was already and obviously made up years ago. All this confusion is a real winner and guarantees absolute staff and customer loyalty. This is of course what the progressive staff think, but few of them have any real world genuine business experience to speak of.
The staff handbook would have a section on the new equal opportunity employment policy, though for some reason it hasn't made much difference to the number of women employed in the noisy dirty greasy factory where we make our products which are made of heavy components. By this time turnover would be plummeting anyway, which would be considered a triumph as it would be male employees who would be made redundant first rather than the female back office staff, thus creating more staff equality. The CEO is a clever speaker and would make all this sound trickily reasonable. But then, some people trained legal matters can be very charming, even when they are totally wrong and have no idea what they are talking about or the real world havoc they seem fond of creating through unintended consequences.
When the company gets broken into by some thieves the new management bans the staff from calling them tealeaves and encourages the staff to use the term "socially deprived person". When the police catch the criminal socially deprived people, staff would be encouraged to talk with them and introduce them to the socially progressive life, including taking them to their own homes. Trouble is, the staff would then arrive home to find all their furniture stolen. When the staff complain to management about the thefts, they will be admonished for thinking that the furniture had been stolen. They will be taught to understand that their furniture had been redistributed to those in serious need of it.
Most of the work week is spent attending occupational workplace health and safety courses as the boss in their wisdom believes that none of the staff are truly capable of using common sense and survival instincts. The boss now believes that as they are responsible for the staff, the staff need to show that procedure are followed and so lots of forms are filled in to prove this. All this training would give the new mix of equal numbers of guys and girls something to do as there would be fewer customers to serve anyway.
Because the factory is a dangerous place these training courses would need be carried out in a safer place. The CEO would contract the most expensive builders they could find to build temporary looking workplace safety training rooms in the car park of every office. To pay for this work, the CEO would use all the previously accumulated profits to pay the builders. Though the boss thought they had negotiated a brilliant deal with the builders to cut costs even though their quote was expensive as the builders promised to buy our products. Trouble is, the builders thought the CEO was raving mad and instead spent the extra profit they made on sending their workers on overseas holidays and giving them all 42″ LCD TVs. Amazingly, even with the new temporary looking workplace safety training rooms taking up a lot of the car park, they was still plenty of space for customers to park.
As a result of the safety training carried out in the temporary looking workplace safety training rooms, the CEO insists that everyone wear hard hats and high visibility vests, even in the canteen. That must be just in case a member of staff trips over a broken biscuit, or worse still, gets bumped by an ever so dangerous fridge door.
The new CEO would think it quite acceptable to see the company running at a loss every year, but would promise that it would return to profitability in 2 years time. The fact that the CEO knows this is an absolute inspiration to the staff and an excuse for much needed celebration. However, for the few original staff left this is seen as naively optimistic who aren't fooled by this erratic behaviour, fudged figures and misplaced utopian idealism. Seeing as the world's economy resembles an unfolding slow motion train crash, anyone predicting profit earnings in 2 years time must surely be considered unfit to govern anything of any consequence. Let's be brutally honest and admit that comrade Bob and his lot could never run a medium sized private company. Comrade Bob has never understood the now well proven rule that socialism is wonderful, until you run out of somebody else's money!
With many thanks to TradeTools.com of Australia for the original inspiration. Mucho kudos to a company that isn't afraid to stand up against the might of the state. Unlike many other companies that are in the pockets of the state or don't dare say anything because the state controls them too much already via bureaucracy and regulations and red tape.
H/t Angry Exile via Real World Libertarian.