Caption contest – Advertising Ewe-turns.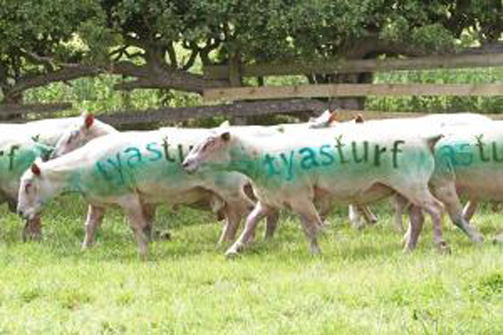 I can see this catching on – imagine the M40 running through the Labour strongholds in the Rhonda Valley, lined with bleating manifesto promises. Politicians really will be able to eat their words once the count is finished.
So far the new advertising space has only been taken up by an enterprising turf company in Yorkshire, but I can see it catching on next election.
'Cutlets too fast, too soon', run the woolly logos.
'Chop the Tories' gambol the lambs.
'I'm a Ball's man' promises the Ram.
Come on, you can do better than me, commentators….



June 21, 2011 at 19:12




June 20, 2011 at 17:20




June 19, 2011 at 16:19




June 19, 2011 at 13:21




June 19, 2011 at 13:15




June 19, 2011 at 13:12




June 19, 2011 at 11:32




June 19, 2011 at 10:19




June 19, 2011 at 10:14




June 19, 2011 at 10:11




June 19, 2011 at 01:01




June 19, 2011 at 00:58




June 18, 2011 at 21:53




June 18, 2011 at 20:19







June 18, 2011 at 18:23







June 18, 2011 at 15:21




June 18, 2011 at 15:05




June 18, 2011 at 14:10







June 18, 2011 at 14:08




June 18, 2011 at 14:01







June 18, 2011 at 14:38




June 18, 2011 at 14:00