Protecting the Vulnerable?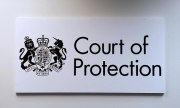 The recent case of Steven Neary is the tip of the iceberg. Mark Neary is to be commended for winning his case, but the grim truth is that he is an exception and not the rule.
The last two years have seen an explosion in awareness of an overbearing state. Under Labour, poorly drafted and shoddy laws gave public bodies wildly unchecked powers to lock people up and control their lives. Clumsy, bureaucratic and expensive legislation has put layer upon layer of hurdles in the way of people seeking to exercise their rights. Many forthright and well meaning people have talked about the problems but the only solutions proposed so far will worsen the problem. The recent announcement that councils will be required to have adult safeguarding boards utterly misses the point. In the Neary case the council claimed to be 'safeguarding' when they took Steven into care and kept him there unlawfully.
The law needs to recognise that people working for state bodies are only human and as error prone as the rest of us, and that often people will need safeguarding from the state. Remedies need to be cheap, simple and quick – not expensive, slow and complicated.
This article is not about problems. It is about solutions. The purpose of this article is to set out some specific policy proposals to make the Court of Protection and related institutions cheaper and more accessible to service users. It is my hope that these proposals will filter through to wiser and more knowledgeable souls who will build upon it. Readers of Anna's blog are invited to comment and if we later publish a proper policy paper we will try to credit suggestions –
1. Court of Protection Procedures
Unlike Mental Health Review Tribunals, the Court of Protection is a full blown court making use of its own rules and also the Civil Procedure Rules. Typically both solicitors and barristers are required but due to the lack of legal aid many applicants are litigants in person.
It is proposed –
a. the Court of Protection rules be re-written and modelled along the Small Claims track of the County Court, for example in terms of the rules of evidence. Typically parties should only need solicitors.
b. like a Tribunal the Court should be under a strict duty to assist a litigant in person.
c. as now costs should not be awarded in welfare cases. This rule should be extended to some limited financial cases, in particular in complaints about the conduct of a property and affairs deputy or applications by P to discharge a deputy.
d. In general the Court should have the powers of the High Court but the accessibility of a very helpful County Court Judge in the Small Claims track.
e. the overriding duty of the Court should be set out as being first to protect P's autonomy as far as possible and second to protect P's interests.
2. Litigation Capacity
A disturbing trend has arisen of local authorities using the Mental Capacity Act 2005 to find litigants incapable, for example in the infamous Rachel Pullen case. Unfortunately the procedures are vague and there is no clearly defined procedure for challenging a finding of incapacity. This procedure needs to be cleared up and a low bar for the test of capacity needs to be set with the opportunity for review of capacity from time to time.
The problem is that again Britain lags behind largely because civil servants sulk whenever the Europeans point out problems with out procedures. Most European countries have procedures for restoring and contesting litigation capacity.
Oddly, in Mental Health Review Tribunals there appears to be little evidence of the appointment of litigation friends. Applicants whose cases are meritless or tainted by insane arguments, 'the Pixies did it!' simply lose or are dealt with under case management procedures. There is an argument that the concept of litigation friend should not exist and these are the proposals for reform –
a. in any court or tribunal, where a person is found to lack litigation capacity or the ability to instruct a lawyer the Official Solicitor be appointed as a Party. However unlike now the protected party should still be able to make applications to the Court in person (for example if they disagree with the Offical Solicitor).
b. where a party is deemed to lack capacity to instruct a lawyer, but can nevertheless find one to act pro-bono then they are to be allowed to instruct that lawyer and the court must hear any application made.
c. meritless applications may be dealt with under case management procedures, but the court will be under a strict duty to assist any application or representation made by a protected party whether in person or through counsel.
d. where a person who lacks capacity appoints a McKenzie friend the ordinary rules for McKenzie friends will apply and in addition the McKenzie friend will have automatic rights of audience.
e. in considering a finding of incapacity of any party no court or tribunal may consider expert witness evidence that is to the effect that the party lacks capacity unless that expert is instructed solely by the party alleged to lack capacity or solely by the court or tribunal.
3. Right to Independent Expert
At present there are fears that experts may be subject to what academics call 'repeat player prejudice'. Simply put, expert witnesses get a lot of work from councils and may not wish to upset them for fear of losing future work.
a. it is proposed that in any proceedings where capacity is an issue, where a public authority's expert opinion is disputed the Court will instruct its own expert and include in that instruction any factual assertions made by the protected party.
b. the protected party will be allowed further opinions at a reasonable interval. E.g, once every 6 months in the first 12 months, and once a year thereafter.
4. Inspection Regime
Inspection regimes need to be quick, simple and fair. Punishments need to be harsh but only imposed on the guilty as a system will only deter wrong doing and encourage best practise if it accurately identifies both.
a. self assessment of all care homes and services should end.
b. the CQC should publish mandatory care standards (e.g. cleanliness of toilets, food, availability of activities, complaints procedures etc.)
c. all inspections should be unannounced.
d. inspectors should be able to impose spot fines. Private providers care about money. Appeals should be to the First Tier Tribunal.
e. inspectors should have the power to infiltrate and film in care providers in the same way as Panorama did. If the Regulation of Investigatory Powers Act needs to be changed then let it be changed.
f. the CQC should be given power and duty to prosecute for offences under section 44 of the Mental Capacity Act 2005. This power and duty should also given to the police, but not to local authorities. Local authorities should only have the power to refer offences under section 44 to the police or to the CQC.
g. the CQC should be given the power and duty to refer professionals for fitness to practise hearings if their inspections uncover serious wrongdoing.
h. private sector care providers should be given a tax break if they avoid any spot fines in a financial year.
5. Complaints Procedures
Human beings make mistakes. They cling to them often out of fear of punishment or disadvantage if they admit to the original error. This is the root of most disputes with councils. Public body complaints procedures often do not work because there is no incentive in complaints procedures to settle early. There must be an incentive to acquiesce to complaints and a disincentive to deal with complaints poorly.
a. Where a complaint to a public body is made and the body promptly accepts that complaint and rectifies the problem in a manner satisfactory to the claimant then there should be a reward in terms of limited protection from punishment.
i. The body should be exempt to the first £5,000 of a claim for damages arising from any non-pecuniary loss.
ii. That any professional involved should not be referred to fitness to practise proceedings for negligence. No such immunity would apply for malice and misconduct (e.g. abuse).
b. Where a complaint to a public body is made and not accepted and a claim for damages is successful then a court may have the power to increase the damages by up to 25%. This is not punitive but instead reflects the cost to the court system of public sector obstinacy. The court will be required to consider the thoroughness, reasonableness and independence of the process used to consider the complaint.
So for example in the Neary case had the council caved in to Mr Neary's first complaint then the council would have received immunity to the first £5,000 of a claim for damages in distress and a presumption that the mistakes of the professionals were minor and should be overlooked absent other evidence. This would have given them a strong incentive to consider the case carefully and fix the problems much earlier.
Impact Assessment.
The current framework for the Court of Protection imposes fabulous legal costs on local authorities, whether they be right or wrong in any given case. By simplifying CoP procedures and requiring only solicitors, legal costs for councils and other public bodies will be substantially reduced and can be spent on improving care. Accessibility for clients will also be improved.
Private sector care providers care about money. Spot fines are a quick easy way to deal with problems. Tax breaks for a clean report will make sure that care managers worry about standards.
Public sector complaints procedures are often meaningless because they tend to rely on human beings admitting to mistakes. Giving an incentive to settle matters quickly will radically improve matters.
Sam Smith.
Edited by Anna to add: Do please take the opportunity to comment, and forward it on to anyone you know who has an interest in these matters – it will be going before the Minister. It is an excellent opportunity to put your point of view – and good work by Sam smith, who has been a diligent campaigner.
July 10, 2011 at 20:57




June 25, 2011 at 14:46




June 25, 2011 at 14:33




June 21, 2011 at 01:26




June 21, 2011 at 01:14




June 18, 2011 at 19:07







June 19, 2011 at 07:46







June 20, 2011 at 19:52







June 16, 2011 at 17:54












June 16, 2011 at 01:39




June 15, 2011 at 23:19