Libertarian Party – A Blueprint For Renewal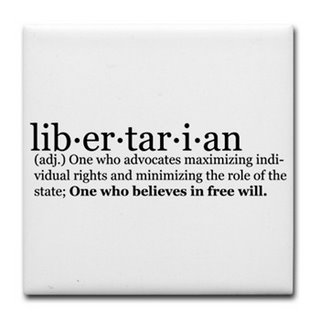 I am publishing this article here for two reasons. Firstly, Anna was good enough recently to give me a platform for my Minority Report when I was temporarily unable to publish on the Libertarian Party site. Secondly, I hope the content has relevance, and is of interest, to libertarians outside the party.
When a patient is diagnosed with cancer, the cure, if there is to be one, is in two stages. First the cancer is cut out and then a course of chemo or radiotherapy is administered to try to ensure there is no recurrence.
The Libertarian Party is at the stage where, it seems, the cancer has been removed (by way of a fairly traumatic operation) but we need, at the forthcoming SGM on 18th June, to decide on the preventative treatment for the future. However I would argue that there were significant tumours inherent in the original constitution of the patient and that these need to be dealt with if it is to thrive in the future.
It is often said that a Libertarian Party is a contradiction in terms.
How can an organisation with the avowed aim of taking political power be libertarian when libertarianism is about the diminution of the exercise of political power? Why would we want to exercise power over others when what we want is for others to stop exercising power over us?
But let's be clear and honest with ourselves.
We will never have a libertarian Government in the UK. Even if our message were fully articulated to the UK population we would only ever win a small percentage of the vote because, sadly, libertarians are a minority. Most people value security before freedom and statism promises them security. I would be absolutely astonished if the Libertarian Party ever wins a council election far less a UK parliamentary seat, so the above conundrum is not valid. We don't really want to win power of any kind, and we won't.
So what is the point of a Libertarian Party? Would our effort not be better served by trying to infiltrate the Tories, Liberals and UKIP?
Perhaps, and some individual libertarians have done so and made some progress. But they have also had to compromise some of their principles on the way and generally they are able to achieve little more within the statist parties than shouting from the touchline. Just as we do from the outside.
However that shouting can and does influence the debate and it can also extend the parameters within which the debate is conducted. And that is the point of having a Libertarian Party. The Greens, for many years, were very ineffective in electoral terms but they had a huge influence in setting the agenda relating to green issues and have widely influenced the policy of every party and of government. Our aim should be to do the same for issues of freedom.
So, where have we gone wrong?
When the founders set the party up, they went through the process of registering with the Electoral Commission and were presumably guided by them in terms of how to do it and, in particular, what kind of structure was appropriate for a new political party. The template had been set by other successful political parties who had each developed unique, but broadly similar, structures.
And so we set off with a copied hierarchical structure – a model that comprised a leader, party officers, a coordinating committee and a paid up membership. The founders wrote a constitution, also copied from other parties, complete with regulatory frameworks, judicial committees, membership rules and disciplinary procedures. They set up a Libertarian Party with a structure that was fundamentally and inherently statist and, frankly, that was never going to work. Libertarians want relief from people trying to curtail their freedom, not yet another hierarchy telling them what to do, say and think.
In addition to the structure, the founders copied the other parties in having fixed party policies, to which we asked our members to adhere, resulting in debates, disputes expulsions and walk outs in the early days. There was not much wrong with the policies themselves but even when they agreed with them, members resented being commanded to conform to supporting them.
And, as we all know, libertarians like nothing better than confrontation and falling on their swords over matters of principle or personal slight.
The other by-product of creating a hierarchical structure with positions of power is that such positions tend to attract those interested in exercising it. In general, I think we have been fairly fortunate but there is no doubt that the satisfaction of ego has been a factor in our stagnation. And, of course, more recently, our luck ran out.
No blame, whatever, is attached to the people who set the party up in such a way- it was the obvious thing to do and the normal way to do it. However what we have always had is a minarchist party with a statist structure and the stresses caused by that logical incompatibility have haunted us throughout. What we need, instead, is a minarchist party structure to match our philosophy and, if we can achieve that, we can become an organisation around which all libertarians can happily coalesce.
Our energy has been expended in trying to herd cats when, instead, we should have been creating an environment in which they could purr together.
So, what would a genuinely minarchist party look like and how could it be achieved?
Well, achieving it will involve fundamental changes to the structure and constitution of the current party and a debate on such matters has been initiated on the Libertarian Party website. I will be contributing a fuller version of this article with specific and detailed proposals to achieve the minarchist objective but, in the meantime, all libertarians are invited to get involved in the debate, and I hope they will.
The Libertarian Party has recently survived an almost fatal episode. Undoubtedly much of the turmoil can be attributed to individual human frailty but I believe that the seeds of this recent episode were sown at the birth of the party and that, sooner or later, the contradictions inherent in the fundamentals of the concept would have led to destruction.
Our short history has so far been marked by acrimony, splits and division and we have lost members and supporters at a similar rate to that at which we have acquired them. And many of the people who have jumped ship have been the good libertarians – we need a strategy to allow them to clamber back on board.
Ken Ferguson