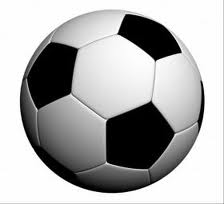 Elderly patients on hospital wards left alone, unwashed, unfed, dehydrated, water and alarms left out of their reach.
Frail and frightened, left – quite literally – to rot in their own urine and faeces, developing horrid bed sores and blisters over their bodies. Relatives recounting how their frail parent's (I quote) "nether regions looked like raw meat."
An 86 year old woman admitted for a broken hip. Against the warnings of her daughter left in a bed with no cot sides because no "risk assessment" had taken place. The result was a fall as she struggled to go to the loo, and a second broken hip.
Inedible food. Dismissive, rude nursing staff. Doctors unable to tell nurses to take action in case it caused a fuss.
An elderly woman begging to "be taken out into the car park and left to die" such was her shame and discomfort. Another who shied away from her daughter's kiss, ashamed that she had not been able to wash and acutely aware that she smelled.
Elderly and frail patients stripped of their dignity at the time when they are most vulnerable.
These were the reports of treatment in hospitals I listened on to with increasing anger on the Victoria Derbyshire radio show on radio Five Live on Thursday morning. It is still available on the iPlayer here.
This week the Quality Care Commission published 12 reports into the standard of care for the elderly in NHS hospitals. Three were found to giving a standard of care below the legally accepted standard.
The named malefactors are: The Warwickshire Acute, The Ipswich Hospital, and the Royal Free Hospital.
The Care Quality Commission is a public body established in 2009 to regulate and inspect health and social care services in England. This includes services provided by the NHG, local authorities, private companies and voluntary organisations – whether in hospitals, care homes or people's own homes. Part of the Commission's remit is protecting the interests of people whose rights have been restricted under the Mental Health Act.
In highlighting this scandal the Quality Care Commission is doing a good job. But my first question is: what is to be done? What action will be taken to discipline staff?
Sir Keith Pearson took part in the radio discussion I have mentioned. He is the current chairman of the NHS Confederation.
He seemed an intelligent and caring man, and he talked a lot about how there had to be a better "dialogue" between management and staff. He said that whilst the NHS had become good at providing technical services and "outcomes", the values which nursing care should embody seemed somehow to be being lost.
All true. The drive of governments has been policy initiatives, targets, figures, triumphalism about spending. Initiative, common sense, and kindness never figured much in the New Labour canon of values. So what if you are left on a trolley overnight, cold and dehydrated? You were treated within 45 minutes of admission! Huzzah, Minister!
The one thing I didn't hear from Sir Keith was this: what sanction would be taken against nurses, doctors and administrators directly or indirectly responsible for these deplorable events. I have no qualms about wanting heads to roll. In short, people responsible for these shocking cases should be sacked.
But no, in the world of "systemic failure", where "no one person is to blame" personal responsibility and proper sanction no longer seems to be in play.
In my mind, I dreamed of a system of Avenging Inspectors, clad in black, visiting wards unannounced at all hours and with the summary power to dismiss medical staff and management. No come backs. Clear your desk. Period.
Which leads to the Sharon Shoesmith case. In winning her latest round of her legal battle Ms Shoesmith declared that she "doesn't do blame".
Quit so. In "systemic failure land", nobody is ever to blame. As it happens, I don't blame Sharon Shoesmith for Baby P's death too much. He was murdered (yes that is the word) by feckless irresponsible low life parents who have doubtless themselves been brought not to "do blame" by people like Ms Shoesmith.
No, I blame her for running a spectacularly useless department which didn't do its job properly whilst on a six figure salary.
As was pointed out the Court of Appeal the OFSTED report into her department found:
"… insufficient strategic leadership and management oversight of safeguarding of children… by elected members, senior officers and others within the strategic partnership;
… managerial failure to ensure full compliance with some requirements of the inquiry into the death of Victoria Climbié, such as the lack of written feedback to those making referrals to social care services …
The local safeguarding children board (LSCB) fails to provide sufficient challenge to its member agencies. This is further compounded by the lack of an independent chairperson.
Social care, health and police authorities do not communicate and collaborate routinely and consistently to ensure effective assessment, planning and review of the cases of vulnerable children..
The quality of front-line practice across all agencies is inconsistent and not effectively monitored by line managers.
Child protection plans are generally poor.
Arrangements for scrutinising performance across the council and the partnership are insufficiently developed and fail to provide systematic support and challenge to both managers and practitioners.
The standard of record keeping on case files across all agencies is inconsistent and often poor.
There is too much reliance on quantitative data to measure social care, health and police performance, without sufficiently robust analysis of the underlying quality of service provision and practice."
Not good then, Sharon. I did in fact, have some sympathy with Ed Balls who summarily appointed a replacement Director of Children's Services, and thus directly caused her to lose her employment by the spectacularly "right on" and spectacularly useless Haringey Council. However having read the full judgement I have had to review my position a bit. A link to the judgement is here.
It's a complicated topic. But ultimately all the judges were saying is that brilliant bully boy Balls, anxious to present himself as the decisive hard man of the people, dived in and caused her sacking when she had never had the courtesy of being afforded the chance of answering any specific allegations against her. In the culture of non blame, the OFSTED report had made criticisms of her department but adopted the convention of not blaming any one individual. Employment law is a well known nightmare, and bulldozer Balls blazed ahead regardless. I suspect that the judges hated Balls more than her. As one Lord Justice concluded:
"Whatever her short comings may have been…she was entitled to be treated lawfully and fairly and not simply and summarily scapegoated."
I sort of see their point. Perhaps summary dismissal where you have never had the chance to defend yourself against a specific allegation is a tad too far. Perhaps. But then on the other hand, as is the way of things, the Court never got round to addressing the issue of whether she was useless or not. It was all about procedure and process. Ah, the games lawyers play!
Maybe we could do less process and responsibility. Yes, blame even.
In the end, of course, nobody comes out of this particular scandal well. Balls and his department did what one would expect: "Ballsed" it up. Shoesmith may have won, but only on a technicality. Haringey got its procedures wrong too. The lawyers prosper.
It's much reported Shoesmith is in line for a massive legal jack pot. That's not actually what the Court of Appeal has said. They actually said that on one view all she should get is three months pay and pension, although there are other arguments. The correct legal result, in my view should actually be this: technical victory for the hard faces Shoesmith and nominal damages. £1.00. No order for costs. Thank you and good day!
But I suppose she'll get her million. It seems to be the way of the world in modern Britain. The talentless, the greedy and the inept are rewarded by the bucket load.
But it's OK. Shoesmith has grandly declared she's not bringing the action for the sake of the money. So as one acid "tweeter" observed yesterday, if she does get her million pound pay out, she'll be donating it to charity, maybe?
I won't hold my breath.
Gildas the Monk
June 5, 2011 at 05:00




May 30, 2011 at 09:51







May 30, 2011 at 16:05




May 29, 2011 at 15:44







May 29, 2011 at 18:30




May 29, 2011 at 14:25










May 29, 2011 at 17:41







May 29, 2011 at 09:34







May 29, 2011 at 12:07




May 29, 2011 at 09:21




May 29, 2011 at 09:16




May 29, 2011 at 07:11







May 29, 2011 at 01:45







May 28, 2011 at 22:52










May 28, 2011 at 20:37




May 28, 2011 at 18:37