Ok, I want United to Lose, but Who Cares?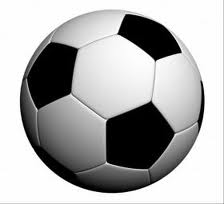 Here's a list of football teams that all have a few things in common. Liverpool, Everton, Ipswich Town, Bolton Wanderers, Millwall, Aston Villa, Tottenham Hotspur, Fulham, Middlesbrough, Newcastle United, Rangers, Celtic, Dundee United, Hearts, Hibs, Kilmarnock, Motherwell, Dunfermline Athletic, Livingston, The New Saints (formerly Total Network Solutions), Barry Town, Rhyl, Wrexham, Cardiff City, Swansea City, Linfield, Glentoran, Portadown, Coleraine.
The first part of the 'common ground' puzzle should be fairly obvious – namely that they are all British teams who have played in European competition in the last twenty years or so (the period of time I have spent watching and following football). What also binds them together is the fact that despite none of them being 'my team', I genuinely wanted all of them to do well and to progress into the next round until or unless two British sides met each other. Then I would in all likelihood revert back to supporting the English team unless Glasgow Rangers, for whom I have always had a soft spot, were involved.
I remember watching Sportsnight many years ago on the BBC. It would be around the early 1990s (hopefully the fact I cannot name the exact year will confirm that this story is authentic). Anyway, Linfield had been narrowly beaten 3-2 on aggregate by 1981 CupWinnersCup victors Dinamo Tbilisi in the Qualifying Round for the old European Cup (yes, they only had one qualification round back then and only teams that had actually won their domestic league were allowed to enter the competition – those were the days). However, 'Blues' were awarded a bye into the first round proper when it turned out the Georgians had paid officials prior to the first leg of the tie, which they had won 2-1.
Linfield then caused a shock by trouncing FC Copenhagen 3-0 at Windsor Park, which made them clear favourites to go through even if the second leg went to form.I had no means of following the game and was not even a teenager back then, but remember being utterly devastated when the scores from that night's European matches came through and it was confirmed that Copenhagen had won 4-0 after extra time to progress (a tie against AC Milan awaited the winner in the next round). I read the scores in the paper the next day and was hurt to discover that only an injury time goal had forced the additional period in the first place.
Some five years later, I remember listening to BBC Local Radio one night because updates of a much bigger story were being fed through on a regular basis. Having lost the first leg 3-1 in Budapest, Barry Town had taken the score against BVSC to 3-1 in their favour in the second leg at Jenner Park. The game went into an extra 30 minutes followed by penalties, and the Hungarians bottled it. It was the biggest result ever achieved by a League of Wales club at the time and in truth it probably remains so.
OK, some of that is so sad that there is no possible way I could have made it up. But the point is that when I claim to wish British teams well in Europe as a general rule, I'm deadly serious. Most of the time the English sides will be on television or BBC Radio, and if you're operating at a lower level in an earlier stage of the competition, you can always have an update screen on the Internet available while doing something else. It also makes sense to extend the goodwill to clubs from the Emerald Isle on occasion, such as when Shelbourne had a phenomenal run to the Third Qualifying Round of the Champions League in 2005, knocking out Hadjuk Split along the way.
Now if you look at that list again, you'll see some notable omissions. Arsenal play great football from a cosmetic point of view, but the preference of Arsene Wenger for technically superior ball-players from overseas leaves them with a style that you could not really identify as British. Chelsea and Manchester City's shared policy of filling a trolley with big-name 'star' signings tends to grate with many, myself included. I once wrote an article suggesting that City had 'lost some soul' which prompted predictably angry comments from the Eastlands faithful. With that memory in mind, I'll tread on the side of caution and not repeat certain words or phrases, but there are two comments worth making here.
In relative terms to their old, partisan and romantic Maine Road ground, Eastlands is indeed soulless. As a result of this and, to be honest, their status of no longer being rubbish or broke, any real warmth I felt towards City as a club died a couple of years ago. However, if any of Arsenal, Chelsea or City get to the serious stages of a European competition I tend to find that a trace of that 'support your own' impulse returns (this is of course as long as they are playing non-British opposition). So in the event of one of them making the final of either the Champions League or the Europa, I'd be supporting them unequivocally. Naturally, this brings us to the one British side in the equation that has not been mentioned yet – namely, Manchester United.
For the benefit of anyone who has been in space or buried on Twitter for the last few weeks, the Red Devils have the small matter of an engagement on Saturday evening against Barcelona, whose current side probably ranks as one of the greatest club teams in the history of the game. In Lionel Messi, they have the player widely regarded as currently the best on earth, a man whose ability to dribble through a whole team at speed as well as being Argentinian has prompted obvious comparisons with Diego Maradona. Barca also have talents on their roster such as Xavi and Iniesta whose ability to play through the opposition mean that stopping Messi does not necessarily halt the Catalonian machine.
United are a British team playing in a European final at Wembley and go in as clear underdogs, yet there still remains a huge wave of the British population wanting a decisive and emphatic Barcelona win. As one of this group, I thought about the various reasons why this might be.
The first thing worthemphasising is this is not all the 'fault' of United, so to speak. The Barcelona side I just referred to happen to be one of those rare occurrences in the history of the sport – a team that plays what Ruud Gullit would call sexy football while actually winning things. Arsenal, aka – the Barca of England – have won the square root of zip for precisely six years. The Hungary team inspired by Ferenc Puskas who annihilated England at Wembley in 1953 ultimately lost in the World Cup Final the following year despite being seen as the most talented collection of players. Johan Cruyff's Total Football side of the 1970′s may have played the game with an unearthly sense of fluidity, but they also came up short when it mattered.
Barca remain successful despite the handicap of sticking to an ideal of how the game should be played at all times and have many admirers worldwide as a result. However, this does not account for all of the antipathy towards Manchester United. When Liverpool were the dominant British team in the 1970s and 1980s, they may not have been universally popular, but it is clear that they experienced nowhere near the same level of disdain. What is it about the way in which those at Old Trafford are perceived that makes so many English fans want a foreign team, albeit one more popular than most, to destroy them? There appear to be three main strands to the negativity towards the club as a whole and it is worthexploring them separately:-
First up – the argument that United are a 'lucky' team in the sense that they benefit from a disproportionate number of decisive goals scored in generous portions of injury time. There can be no doubt that United have led the way in terms of the maxim that every game lasts ninety minutes, or ninety six and a half in many cases. Going right back to Steve Bruce's 97th minute winner against Sheffield Wednesday in 1993, their ability to change the outcome of a match at the death has both kept them believing and weighed heavily on the mental stamina of opponents.
The critical question is – do United, especially at Old Trafford, get that bit of extra time in which to turn the game around? The answer would appear to be yes. A study was carried out assessing the stoppage time of all matches at 'the Theatre of Dreams' over a three year period between August 2006 and September 2009. In those instances where the home team was ahead after 90 minutes, an average of 191 seconds was advised as additional time by the fourth official. When the visitors held at least a share of the game at that point, this figure increased by over a minute to 257 seconds. Given the number of occasions where United have pinched either a draw or a victory with what has effectively been the last kick of the game, that additional 66 seconds has proved to be decisive on more than one occasion.
They are also said to be terrible losers, who lack class and dignity when defeated by opposition that was better on the day. The answer to this charge would also appear to be an unequivocal 'affirmative'. When Southampton spanked United at the Dell in April 1996, Alex Ferguson's response was not to state that, "They were awesome" or "We were useless", but to suggest that the defeat was down to a clash between the clouds and the grey away strip that United were wearing. Other great Ferguson-isms include blaming the referee, the referee's assistant, the crowd, the lack of sufficient stoppage time, and suggesting that the other side's players are cheating their manager by raising their game when they play United. One could not have imagined someone like Bob Paisley for instance, a former manager of another immensely successful English club, reacting to defeat in the same way.
What can be said in Ferguson and his side's defence however, is that in all likelihood, it is this total hatred of losing (which manifests itself in a complete lack of grace when it happens) that has spurred them on to the achievement of 12 titles in the last 19 seasons. There is undeniable merit in the suggestion that while nobody positively likes being defeated, some sort of direct correlation exists between one's ability to lose graciously and their propensity for coming second. The cliche that as a nation we do not take too kindly to natural winners appears to have a basis in fact too if one takes some of the examples of history.
Despite a remarkable run of success over a period of five years at the end of the 1980s and into the early 1990s, Nick Faldo was never really a figure of national pride. Eric Bristow remained deeply unpopular either despite or because of his dominance of darts in the decade of odd socks and rubix cubes depending on your perspective. Was it the 'Craftey Cockney's' brash and borderline arrogant personality that alienated him from many fans, or merely the fact that they wanted someone other than Bristow to return home with the gold for once? A bit of a clue as to the validity of the thesis lies in the fortunes of two of Barry Hearn's biggest stars, Chris Eubank and Steve Davis. Both were less than loved by the general public while at the top of their respective ladders, but began to enjoy affection from that same populous when they dropped out of genuine world class.
Finally there is the slightly more marginal issue of the intimidation of officials. Watching the likes of Ferdinand and Vidic jump on an official as they did in the recent game at Blackburn does make one wonder if the presence of six-foot-something footballers shouting at them from point blank range influences the final decision. Of course, that judgement call at Ewood Park went their way as Wayne Rooney scored the penalty that ultimately sealed that 19th League title to go one ahead of Liverpool. Did the surrounding of the ref work, or was that the decision that would have been reached anyway? Do United really gang up on decision-makers more than other Premier League sides?
Having seen plenty of 50-50 decisions involving other Premiership sides this season, the conclusion I would come to is while they do not do this noticeably more than anyone else, United give the impression of being amongst the most well rehearsed at it. Football is of course an emotional and highly-charged game, and much of what you see in the heat of battle is spontaneous reaction to the ups and downs that can occur over 90 minutes. What the top teams appear to have perfected however is the knack of making the choreographed look spontaneous – ie a 'planned spontaneous reaction' to what they believe is a foul, or a contentious and key decision. United are masters of the craft but then are far from alone. Arsenal and Chelsea, for example have also taken to this black art with some aplomb. Watch how quickly their players form a corden around an official who crosses them and then ask if United really are isolated offenders.
Maybe another large part of the reality is that Ferguson and his team are actually most comfortable with the notion of being unpopular. After taking over from Ron Atkinson in 1986, Alex (long before he became a sir) stated quite unequivocally that he would not rest until United had "knocked Liverpool off their fucking perch". Turning oneself into a national treasure does not exactly dovetail with such single-mindedness, and anyone who has heard the Govan man's thoughts on finishing second will know which clearly means more to him. When he first took over at United, he had to deal with a drinking school that was perceived to have lost any semblance of control. Bryan Robson, his best player at the time, could not be done without but the likes of Paul McGrath and Norman Whiteside, fans' favourites though they were, had to be moved on.
In one of his early encounters with his new gaffer, Robson had attempted to defend the reputations of some of the players already at the club. Ferguson's riposte was to the point, "Oh really – what have you won? Isn't that what the game is supposed to be about – winning things?." The reasoning was that the successful, as opposed to the popular, were those who left marks on mortality, and that a jolly nice chap who ultimately lost is remembered only as a man who failed. A glance at the record of Australia's cricket team in the 1990s confirms that this analysis has the weight of evidence on its side. Alan Border and then Steve Waugh after him moulded a side that was nasty, aggressive, sledged their opponents and harassed officials. They were also appalling losers, on the rare occasions that it happened.
They may have upset English players by refusing to share a drink with them after the day's play in 1989, but the first thing remembered is the scoreline of that six-match series, which read:- England 0 Australia 4. Being English and a fan of the sport, I've never cared much for the Australian cricket team either, but as they took the crown of unofficial world champions by winning in West Indies in 1995, I very much doubt that Border cared less whether people like myself loved him or his players. What I did have was a grudging respect for their achievements – it was impossible not to. Though I'll still want them to lose come Saturday evening, it is no easier to ignore what United have put together over the last two decades.
One suspects that the only danger of an upsurge in neutral support for United would arrive if they were to go into some sort of serious post-Ferguson decline. I say 'post-Ferguson' because there is no way he would ever allow such a slide to take place on his watch. After years of being immensely disliked but equally successful, I don't think he could handle winning a popularity contest now. If people like myself wanted United to win tomorrow, one gets the feeling that this might be when he became deeply worried.
Gildas theMonk
May 28, 2011 at 12:19

Daz Pearce
May 28, 2011 at 14:44

Gildas theMonk
May 28, 2011 at 14:49

Daz Pearce
May 28, 2011 at 15:33

Gloria Smudd
May 29, 2011 at 19:46

Jeremy Poynton
May 28, 2011 at 12:43

Jeremy Poynton
May 28, 2011 at 12:49

Gildas theMonk
May 28, 2011 at 14:54

Lilith
May 28, 2011 at 13:08

Mike Cunningham
May 28, 2011 at 13:08

Engineer
May 28, 2011 at 14:37

Lilith
May 28, 2011 at 13:08

Saul
May 28, 2011 at 13:49

Saul
May 28, 2011 at 13:56

Lemmi
May 28, 2011 at 14:00

Lemmi
May 28, 2011 at 14:04

Ashtrayhead
May 28, 2011 at 14:04

Lemmi
May 28, 2011 at 14:19

TellMeMore
May 28, 2011 at 14:59

Daz Pearce
May 28, 2011 at 15:35

Gildas theMonk
May 28, 2011 at 15:02

Saul
May 28, 2011 at 15:24

Jeremy Poynton
May 28, 2011 at 15:28

Gildas theMonk
May 28, 2011 at 15:34

Lerxst
June 1, 2011 at 16:44

Jeremy Poynton
May 28, 2011 at 15:30

Lerxst
June 1, 2011 at 16:42

TheNoseyMole
May 28, 2011 at 18:14

Sister Eva Longoria
May 29, 2011 at 05:46

Jeremy Poynton
May 29, 2011 at 14:12