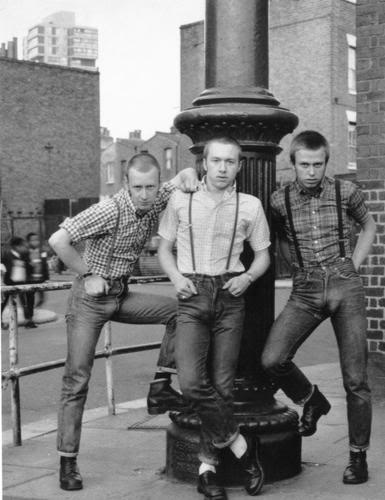 Reading through the morning blogs, you can be amused, intrigued, informed, misinformed, inflamed, alarmed, and very occasional, completely pole-axed, as someone relates an incident in their life that illustrates a truism that had never occurred to you.
I have not been able to get Tom Paine's Saturday post out of my mind since reading it. I have long admired Tom's quiet professionalism, his ability to summon up endless succinct posts despite roaming from one side of Europe to another, and caring for his terribly sick wife. Those of us, mea culpa, who are put off our blogging oats by a little vagary in our Internet connection, or a minor hiccup in our domestic arrangements, can only hide our heads in shame…..
The catalyst for Tom's post was his difficulty in obtaining essential prescribed drugs for his wife from a pharmaceutical system ruled by regulations imposed because of those who misuse drugs.
This Thesis took me off onto endless mental forays regarding other 'rules and regulations'.
We, bloggers in general, often think we are holding our 'rulers' to account, the main stream media certainly brag that this is their function in life. Yet are we? Is it really the government, the regulator, the school prefect, that rules our life?
The BBC news this morning centred on the regulations coming in next month regarding ownership of an uninsured car. Various interviewees railed against the unfairness of it all, the government shouldn't be 'doing it'…..we find it easy to blame the government for these new laws – yet we rarely, if ever, look at the cause of it all.
The rude boys, the bad boys, the larcenous, the cruel, the dishonest, the murderous.
As a nation (and we are not alone amongst nations) we have accepted that if one man steals an apple from the local shop, that we should all be prevented from carrying a potentially 'apple concealing bag' as we go about our business. We barely punish the apple stealer – first offence, previously of good character, human rights, da um, da um. The rest of us cheerfully, or not so cheerfully, bear punishment for his actions.
The apple thief has just ruled our lives.
I have just finished reading the 'Bookseller of Kabul', somewhat reluctantly, I might add. It is a propaganda missive for Western values. I understand why such books need to be written, it is important when men are sent to give their lives in a war that they are cheered on by a clear understanding that the values they represent are so very superior to those 'imposed' on their enemy by tyrannical leaders who must be killed on sight. We did a pretty good job of the same process during World War II.
Yet a part of me was continually railing against the conclusions we were so subtly led to condemn.
A man takes a 'second wife' and we are invited to pity the poor first wife as she is 'humiliated' by her family and his family discussing in her presence whether to permit this as appropriate, fair or acceptable – and that is vastly morally superior to the western model of a man deciding to take another woman into his bed without a word of justification to anyone, and the rest of us supporting his first wife in a tower block in Cardiff, along with his children, the family bonds torn apart for ever, precisely how?
I was also struck by tale of the stolen postcards. How the focus was endlessly on the thief, and what was to be done to prevent him doing the same thing again (the Taliban and their viciously effective hand chopping methods having left town) and how much effort went into ensuring that the theft didn't impact on the businessman, or his business methods.
In our western world, we would have had a raft of regulations to discomfort future postcard purchasers, who would all have been treated as potential thieves, postcards behind barbed wire, every purchase signed for in triplicate, staff enduring strip searches – with the original thief possibly languidly repainting a council fence for three days – if that.
It is not the government which rules us, it is the 'rude' boys; they set the tone for our lives, bullying us on a daily basis. Yet we tie ourselves into moral knots excusing their actions, ensuring their punishment is not too severe or inhumane. The government merely react to the rude boys on our behalf, whilst we calmly accept another raft of regulation imposed on all of us.
Are our Western methods really so morally superior and fair, punishing everyone for the actions of a few? I'm wavering.
May 24, 2011 at 01:55







May 24, 2011 at 01:32










May 23, 2011 at 20:42







May 23, 2011 at 22:03




May 23, 2011 at 16:39




May 23, 2011 at 16:38







May 23, 2011 at 22:00







May 24, 2011 at 11:14










May 23, 2011 at 16:48




May 23, 2011 at 15:52




May 23, 2011 at 15:51




May 23, 2011 at 15:50




May 23, 2011 at 15:37




May 23, 2011 at 15:13







May 23, 2011 at 16:34







May 23, 2011 at 21:48




May 23, 2011 at 14:40