The New Improved DIY Daily Fail.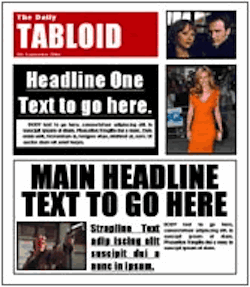 We have whinged so long and so competently that the Daily Fail and the extra informative Sunday edition merely makes up its stories – when it is not nicking them from bloggers that is – that today's front page story represents a change of heart on its editorial policy.
The front page special features an unnamed journalist, who has been threatened with jail for writing something which can't be mentioned, which revealed the name of someone who can't be mentioned, who took legal action which can't be referred to, to prevent the newspapers reporting on something which he would prefer his wife not to know about.
They might just as well have published the template and invited punters to fill in the gaps from knowledge gleaned on the internet.
£1.50p and you get to write your own 'news' paper…….. They might as well give up now!