Lies, Hypocrisy and Politicians.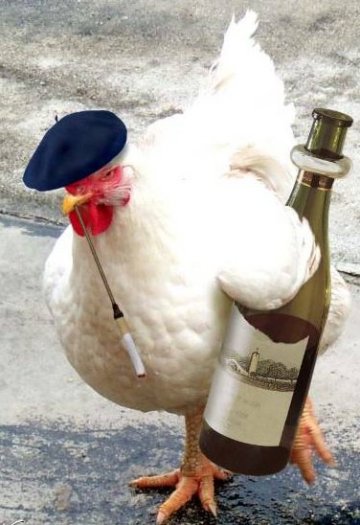 Trawling through my morning reading, the e-mails, the newspapers, and the various blogs, is like trying to swim through the flotsam and jetsam that washes up in a Greek tanker port.
Dead wood, dead fish heads, oily trails, bloated corpses; it is entirely possible that there is something of value that can be found there, but the temptation to make a rapid turn and swim in the opposite direction can be overwhelming.
The sun has risen in a clear blue sky, the bells of the ancient church are ringing out their command, the market is filling up with freshly gathered oysters and fine farm chickens roasting on a spit, and coffee and croissant await me. Once more into the breech Ms Raccoon….
What have we here – ah yes, the esteemed head of the IMF, the man who is preserving us from having Gordon Brown marching round telling us how to spend our money, has been charged with the attempted rape of a lowly chambermaid. Not the first time he has been involved in similar complaints, and last time his colleagues all defended him. As they do.
Chris Huhne has been trapped on a taped conversation explaining to someone how not to reveal anything concerning his alleged offence of passing his penalty points on to another person to journalists….the only thing of interest there is that the Mail on Sunday now says they were first 'tipped off from a source close to Ms Trimingham' – the bisexual woman Huhne dumped his wife for. Last week we were all naïve enough to imagine that it was a source close to Mrs Huhne; how she must be laughing, it never occurred to anyone – Guido? – that of course there might be a bitter ex-lover in the Trimingham camp. Hell hath no fury like a scorned dyke. We must remember that in future and add it to our litany of modern knowledge.
The 'public servant' on child sex charges turns out to be an SAS soldier on manoeuvres which apparently included raping a child and drugging one of his victims with nitrous oxide. That may well knock the SAS off my list of organisations and individuals I can respect.
Madeleine McCann's birthday has been celebrated by the discovery of a 'secretive paedophile internet network' which spends its days and nights encrypting sick fantasies regarding her alleged demise – a belated discovery, those of us who have followed the case from the beginning knew of this years ago. That's 'freedom of expression' for you. Make one joke to your girlfriend about blowing up Robin Hood airport and the full force of the law will descend upon you in days. Spend hours, weeks, years, fantasising about the demise during sexual 'play' of a four year old and five years later detectives 'are determined to' discover your identity….priorities folks, modern priorities.
The Greek economy is apparently enjoying 5% growth and their tax revenues are sufficient to run the country, just not sufficient to pay us the interest on the money we previously lent them, which is why we are having to borrow from our children to give it to them so that they can pay us the interest on both loans and still build themselves a go-kart track so they can drive in circles.….if anyone is minded to explain that one to me, would they please wait until I've had my coffee?
Eric Illsley, the cheating, lying, former Labour MP is already out of jail and complaining bitterly that he should never have been sent there with all the other liars and thieves because he was only behaving like an MP……he does have a point. We should have sent the whole lot of them there.
With that folks, I am going to break free of this cyber cesspit of degeneracy and disgrace; the real world beckons, a place where the topic of the day will be why M. Gabbareux's broad beans have not been visited by a single black spot – unlike the rest of us. If the conversation flags, we may move on to whether the war memorial railings should be repainted this year, as they have every other year – it's just that the big pot of that inimitable French grey paint has run out, and we may have to dip into our pockets to buy some more. We probably will do, we like to honour those who fought for our freedom. Other than that – it will be the price of eggs, as usual.
Out here in the real world, the price of eggs has got everything to do with everything.
May 16, 2011 at 20:32







May 16, 2011 at 11:21







May 16, 2011 at 20:33







May 15, 2011 at 20:15







May 15, 2011 at 23:05







May 15, 2011 at 18:52







May 15, 2011 at 18:02







May 15, 2011 at 16:36




May 15, 2011 at 14:37




May 15, 2011 at 11:34







May 15, 2011 at 11:32




May 15, 2011 at 10:13







May 15, 2011 at 09:09