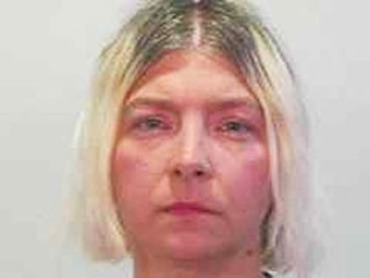 The wriggling and the incredible excuses of those caught out in their lies are a joy to behold.
I imagine their minds whirling at a rate of knots, until finally collapsing into the vortex with a sigh of relief – "Yes! That's the one, that's what I'll say……"
For sheer inventiveness, this one caught my eye this morning.
Megan Barnes was driving through a local beauty spot. She became distracted, and crashed into the back of another car.
She thought quickly, drove on for a few yards, and then swapped places with her partner – for Megan had a problem.
Just the day before she had been convicted of drunk driving and that was whilst driving on a suspended licence. And there was the small matter of her car being uninsured and unregistered.
Oh, and she was on probation.
The police arrived and she assured them that her partner had been driving. The only problem was that her partner was proudly bearing the burn marks from where the passenger airbag had exploded when she had crashed……
Try again, said the police.
Well, he wasn't exactly, actually driving, but he had been steering the car from the passenger side.
OK, why was it necessary for him to steer the car?
"Because I was busy and couldn't look up for a minute."
Why were you driving at 45 mph when you were too busy to pay attention?
"Because I was late for a hot date."
So, your husband was driving you to a hot date with another man, yes, Ma'am, and what was so important that you couldn't look up at the road?
"I was shaving my pubic hair….."
As you do, at 45mph, with your husband steering, en route to a hot date with another man.
She was actually telling the truth this time.
h/t Saul.



May 13, 2011 at 20:04







May 13, 2011 at 19:35







May 11, 2011 at 22:39




May 11, 2011 at 20:17







May 11, 2011 at 21:50







May 11, 2011 at 19:25










May 11, 2011 at 19:43




May 12, 2011 at 00:06










May 12, 2011 at 05:43







May 11, 2011 at 20:22




May 11, 2011 at 16:50







May 11, 2011 at 18:05




May 11, 2011 at 16:02







May 11, 2011 at 14:31




May 11, 2011 at 13:31







May 11, 2011 at 14:48




May 11, 2011 at 14:49










May 11, 2011 at 15:33







May 11, 2011 at 20:19