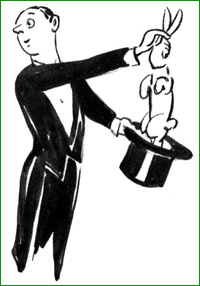 'There Is No Possibility of Mistaking Midnight for Noon, But At What Moment Twilight Becomes Darkness Is Hard To Determine'
I followed the on-line conversations regarding the assassination of Osama Bin-Laden with grim fascination. Certainly he did, or rather the ideology for which he became such an iconic poster boy, represent a danger to all of us – and I would stress the 'all of us', for his followers have massacred as many Muslims as they did Infidels.
There was justification aplenty available on-line for the notion that in some circumstances it was perfectly OK to alight from the sky in a foreign land and shoot an unarmed man in the middle of the night; we even had last year's winner of the Nobel peace prize to tell us that he had watched the blood bath from his comfy sofa alongside his friends – with popcorn? – and that it represented 'justice being served'.
The European Union reassured us that although they were utterly against the death penalty when it had been agreed upon following exhaustive trial and appeal after appeal, this event 'wasn't an execution' and therefore they were perfectly OK with it, and we should be too.
I have read and understood the Parks memorandum which wriggles its tortuous way through article 23b of the Hague Convention and emerges triumphantly to announce that there are certain extenuating circumstances where what may look like the wrong thing to do, is actually perfectly OK under circumstances of extreme stress and threat to public safety. OK, I've just about bought that.
Then within 24 hours, we have the coroners report on Ian Tomlinson's death, and we are told to stand on our head and repeat very, very slowly, that what may look like the wrong thing to do is never perfectly OK even under circumstances of extreme stress and threat to public safety – and we are not even talking about shooting an unarmed man through the eye in the middle of the night, we are talking about an unwarranted push – yes, I agree it was 'unwarranted' in a perfect world! – which happened to land an extremely drunk and truculent man on his hideously enlarged liver on a rock hard pavement and result in his death.
Ian Tomlinson wasn't a threat to 'us' – in fact many commentators would opine that it is the police force which is a threat to us. He was, however, ignoring, quite possibly because his drink addled brain failed to comprehend the instruction, the demands of the police officer who was part of the band of officers attempting to control a riot.
Please understand that I am not condoning the actions of a police officer who in an ideal world would not have been pissed off, pent up, resentful at spending his Saturday afternoon off controlling a crowd of anti-authoritarian and anti-capitalist demonstrators snarling insults at him – and quite possibly psychologically unsuited to have been rehired to be in that position of authority in the first place.
I am merely noting that we are prepared to nit pick our way through the law and knowledgeably intone 'you take your victim as you find him' by way of ensuring that we have the satisfaction of seeing a rowdy police punch turn into a murder charge – and yet we willingly jump through hoops to justify the intended harm caused by shooting an unarmed person in the head.
Either it is wrong to harm another human being or it isn't. Bin-Laden didn't personally murder 'thousands'; he was the head of a group that advocated this happening. He was murdered to cure 'our' frustration that we can't stop it happening. Ian Tomlinson wasn't personally doing anything more than ignore a police instruction; he was thumped as representative of a group that were ignoring police instructions.
The difference appears to be that Ian Tomlinson was 'one of us'. Osama Bin-Laden was 'one of them'; and we willingly suspend our nit picking of the law.
Julie Birchall wrote a wonderful piece years ago that I regret I cannot find on-line today. The gist of it is still in my mind. She quoted facts and figures that showed how much of our taxes were spent on controlling the results of high testosterone levels in young men between puberty and aged 40, from memory. She jokingly proved that if we locked up all the young men in the world in those age groups, we would save something like 90% of our military budget, police budget, court system, complicated suites for rape victims, security for property and people – it went on and on. If you can locate it, please give me the link.
I am not about to follow her lead – locking people up for what they might do is not my suggestion. However, here is an idea to toy with.
As a rite of passage at puberty, we give every young man a pile of back copies of playboy – or playgirl magazine, to suit their preference, and send them off into a cubicle with a test tube. Then we chemically castrate the lot of them. Every last one.
The ivf crowd will be over the moon – we will have pacified the gay lobby, every woman can have a 'cocktail' mixed to politically correct guidelines, as and when convenient. We can disband most of child protection – no more errant step-fathers taking out their testosterone on small punch bags. With all the men sitting quietly on the sofa playing 'cat's craddle' with a ball of wool there will be no incentive for women to get involved in taking obscene photographs of the children for their delight – nothing will rouse them.
No longer will we have to sit here and ponder the morality of shooting Gadaffi's son, or Bin-Laden, or whether it is right to hire testosterone rich policemen to control roaming gangs of testosterone rich anti-capitalists who are rioting in response to the machinations of testosterone rich politicians and their testosterone rich banking friends.
What a wonderful world it would be – you just need to send your morality on manoeuvres one more time – and castrate the lot of them. Chemically, of course, I don't want to harm them…..
Pass the Rabbit, Sister – and the tin hat if you would.
May 5, 2011 at 05:28







May 4, 2011 at 18:20







May 4, 2011 at 18:14







May 4, 2011 at 11:54




May 4, 2011 at 11:49




May 4, 2011 at 11:39







May 4, 2011 at 11:34




May 4, 2011 at 11:16




May 4, 2011 at 11:14




May 4, 2011 at 11:07







May 4, 2011 at 10:58







May 4, 2011 at 10:13










May 4, 2011 at 09:39







May 4, 2011 at 11:10




May 4, 2011 at 09:26







May 4, 2011 at 22:53




May 4, 2011 at 09:04