Libertarian Candidates and the Blog Society.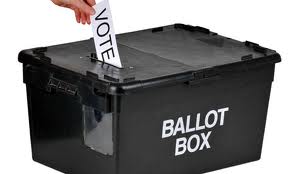 It is time to take back control of the 'Libertarian' label and restore the covenant between those who would seek election on its policies, and those who should choose and fund those candidates.
It is time for those who care for Libertarian policies to re-assert their values and to participate directly in the selection of candidates who stand under that banner.
It is time to assert both control and responsibility for how those candidates are funded, and to take back ownership of the cause.
It is time to sweep away the cumbersome, bureaucratic, expensive and opaque system of choosing candidates who should speak out for the Libertarian cause and replace it with one which is in accord with values of open choice, direct participation, and control over where and how the money you want to contribute is spent.
It is time to demonstrate what Libertarianism should stand for. A radical fresh start.
Let me outline the problem and how it arises….
I once asked why it was necessary for Libertarians to have a cumbersome 'party apparatus' – it seems that without the existence of an official 'Libertarian party', registered with the electoral commission, you cannot be named as a 'Libertarian' on the voting slip – you are merely listed as an 'Independent' down with the other Independents at the bottom of the voting slip.
It was a fair enough answer – the state bureaucracy demanded that Libertarians establish their own bureaucracy. It didn't feel right though. In return for the word 'Libertarian' next to the candidate's name, it was necessary for all the members to dig deep in their pockets and pay subscriptions merely to fund the bureaucracy.
If Libertarians had spare cash available, that should surely be going to help the candidates who were trying to introduce a measure of Libertarianism into our national politics – yet one of the very things you had to give up to partake of this system, was membership of any other party. You couldn't be a Conservative who believed in smaller government, nor even that rarest of beasts, a Labour candidate who wished to see a decline in state control. We seemed to be heading into that very area of 'tribal politics' that so many of us profess to despise!
Having accepted all of that, our potential Libertarian candidate would find that there was no money left in the pot after paying the several thousand pound a year expenses of the party officials and bureaucracy, to fund his candidacy! He needed to be financially self sufficient.
I think the 'Blog Society' holds the solution to this problem – a very Libertarian solution.
I am happy to make my blog available to anybody who wants to stand for election, local or national; they can have my blog for a day to publish their biography and manifesto. Devil's Kitchen, Old Holborn and the Nameless Libertarian will join me. (Other volunteers happily accepted!).
There will be a 'donate' button' at the bottom of 'your' page. (Don't' get over excited yet, you are not being given the opportunity to get paid several hundred pounds for a blog post! It will be firmly linked to a certified stake holder not you!)
If you are convincing enough, and sufficiently impressive, to our joint readers who are predominantly Libertarian, the donations should adequately cover your deposit.
If you can't convince our Libertarian readers to raise your deposit, you won't get a penny – and let's face it, if you can't convince a Libertarian audience, you wouldn't stand a chance out in the real world anyway.
The manner in which Paypal operates means that you have to formally 'accept' a donation – so if the donations aren't sufficient to cover your deposit, they won't be accepted, and will return to our reader's bank accounts.
If you are successful and our readers demonstrate their approval of your attempt to stand for office, AND you can get the required number of nominations for your chosen electoral role, then our stakeholder will write an endorsed check to your electoral returning officer.
It would mean Libertarian readers putting their cash directly into the place where it will do most good – funding candidates who have demonstrated Libertarian qualities. No, you won't be able to stand as an official 'Libertarian' candidate; you will be a 'common or garden' Independent candidate!
However, there will be nothing stopping you from applying to the Libertarian Party, UKIP or anywhere else to stand as their official candidate – you will have the confidence of knowing that you have already run the gauntlet of a sceptical Libertarian audience and won them over…..
Be warned, step away from the Libertarian qualities you demonstrated on your manifesto, and you will have the blogosphere dogging your footsteps every inch of the electoral trail, never mind if elected…..!
There will be no 'office expenses', no officials with fancy titles, it will be an opportunity for Libertarians to make genuinely Libertarian choices of their own free will. To put their money behind living, breathing, candidates if they choose, rather than the bare bones of a bureaucracy.
Many of us supported Old Holborn last year, both financially and in terms of time and effort – who can forget Grumpy Old Twat's brilliant leaflets? If the blogosphere decide to support you, you can expect a lot of help – but you still have to convince your local voters. We are just offering you a step up over the first hurdle.
All it will cost us is a bit of time and a few days when we won't have to write posts, and that we gladly give – besides, the Blogosphere 'candidates' should make for a good news story!
What d'you think of the idea? A sort of Blogosphere 'Crufts'? A return to the early days of working class candidates supported by their local community?
Your suggestions and comments are more than welcome.
May 7, 2011 at 08:26




May 5, 2011 at 17:59









May 5, 2011 at 12:28




May 5, 2011 at 12:00







May 5, 2011 at 11:28




May 5, 2011 at 11:01




May 5, 2011 at 10:29














May 5, 2011 at 08:48












May 5, 2011 at 08:26







May 5, 2011 at 07:34