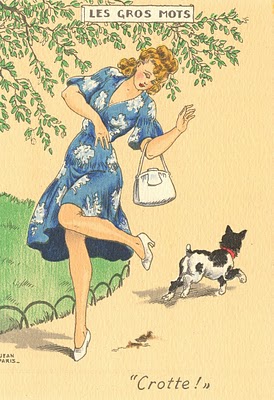 Think you've had a bad week? Spare a thought for poor Janet.
73 years old, and a diabetic, she had overcome her health difficulties sufficiently to go on a cruise, she doesn't like flying.
Whilst cruising the Arctic Circle to see the Northern lights she collapsed with internal bleeding, too serious for the on board Doctor to deal with.
The Captain put out a call for a Norwegian lifeboat to take her to the mainland hospital. A terrifying ship to ship transfer beckoned.
The Captains of the two vessels failed to keep them close enough together, and the paramedics dropped her, and the stretcher, into the freezing Arctic Ocean.
Eventually they hooked her out, now suffering from hypothermia, and got her to a Norwegian hospital.
Later that week it was decided that she needed specialist care and she was taken by helicopter to Carlisle in the UK.
She's still there now, in intensive care – so quit yer moaning, your week hasn't been that bad surely?
April 23, 2011 at 20:34










April 25, 2011 at 20:00







April 21, 2011 at 20:41




April 21, 2011 at 19:44







April 22, 2011 at 04:53










April 22, 2011 at 05:02




April 21, 2011 at 19:23







April 21, 2011 at 18:05




April 21, 2011 at 18:03




April 21, 2011 at 17:56




April 21, 2011 at 17:53




April 21, 2011 at 17:53




April 21, 2011 at 16:48