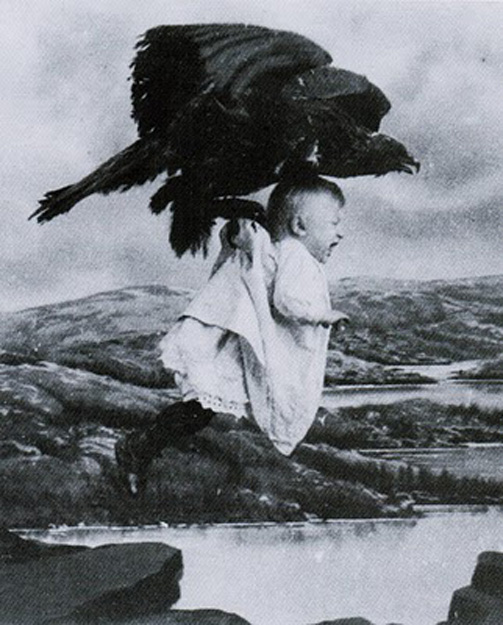 We don't usually see the results of third sector empire building until they have reached mega-million status and are under threat from dastardly cuts. Here is a rare glimpse of one in the gestation/embryo period.
"The single most valuable thing we can do for vulnerable children is to ensure that the professionals in their lives have the training to notice that they are vulnerable, and to help them."
Can't really argue with that, can we? Isn't that why we taxpayers have been shelling out for the professional tofu munchers to go on a three year degree course in social work (BA, BSc or BSW) followed by the 'post-qualifying framework' – just so that they could recognise a vulnerable child when they saw one? They even have to undergo 15 days training every 3 years, just in case it has slipped their mind what a vulnerable child looks like.
All to no avail apparently!
"Child protection social workers work with 40,000 children each day who are subject to child protection plans, and a further 375,000 who require extra support to ensure they are safe. […]I want to build the skill and confidence of every professional working with vulnerable children, by providing an accessible, meaningful, and useful module based teaching programme."
Yes, where those years of intensive study failed, our fledgling entrepreneur is going to put things right with a:
"Web-based, 20 – 30 minute teaching modules which give social workers very specific tools and skills that they can use immediately."
Apparently the information is 'out there' but 'the nature and pressure of work makes it impossible' for Social Workers to mug up on the essentials. Like how to realise that a stick thin, filthy, howling child, with two bones sticking out of its back needs protection?
All our entrepreneur needs now is:
What I need:
People who understand web design and can help me plan and address the practicalities of how to build my teaching tool. Someone to do the actual donkey work.
A mentor who can meet with me regularly, who has experience in building third sector organisations. Someone who knows how to set up layers of bureaucracy round this and apply for the necessary grants.
Help in building a useable tool, both for trainers to create their learning modules, and for social workers to access them.

Someone to do more donkey work.

Local Authorities and trainers who are willing to trial it.

Tax payer funded time out from spotting those all important vulnerable children so that we can pitch the idea nationally.

Funding or support in obtaining funding so I can work on my idea full-time. A nice grant so that I don't have to work for a living any longer and can sit back and watch the professionals scurry around building it into a third-sector empire.
Wonderful stuff – fellow health professional have voted the project a 'game changer'….
Before you all rush off to help him, consider giving me a hand with my project. I need a web based designer to give up hours of his time building a 'Jack n' Jill' level interactive programme to help busy police officers recognise that the man coming out of the bank with a gun under his arm and a bag marked swag might be a bank robber…..I want to build this into a nationwide programme with government funding and, well, and, whatever's going really.
Your suggestions for other 'game changing' projects?