Dr Dre, Eminem and Skylar Grey – how to write a rap song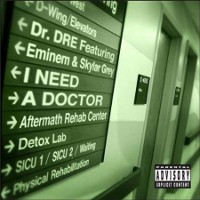 Or how I learned to stop ogling and start listening
At the age of forty eight I have fallen quite pleasantly in love with a much younger woman. Or to be precise her voice. What happened is this.
Just before Christmas I realized that I had developed a bit of middle aged spread. In order to remedy this I decided to change my diet a bit (I have posted on this before) and also I decided to up the exercise. Now I have always been of the view that the simplest and best form of exercise is free, and it involves getting into the open air and running or walking about. However, for variation I also started going to a local gym, the province of body-builders, cage fighters, bouncers and the like – which is fine. Good souls on the whole.
As part of my routine I found it quite beneficial to do long and hard "power walks" on the treadmill machines, which are parked in front of TV's. The TV's are tuned to various music channels. These blast out a stream of glossy videos by the popular recording artists of the day. They are culturally interesting because they give a very good guide to the tastes and aspirations of their target audience, the youth of the today. These are clearly sex, flash cars, more sex, dancing and drinking and getting rich quick. I actually quite like some of these tunes, and I am reasonably uplifted by the impressive gyrations of some lovely young ladies bouncing about wearing not a lot, as a middle aged man should be. I see that feminism has finally triumphed, by the way.
But I digress. After three months of lengthy periods of exercise and ogling, not only do I have a body that would make a paratrooper green with envy (slight exaggeration surely? Ed.) But I have also learned how to write a rap song that sells.
Now let me say at once that I have always truly hated and detested "rap".
Rap, for me is usually the embodiment of ugliness, profanity, low expectation, get rich quick cultural ghetto-ism, resonant of foul mouthed sexism and advocating violence. Just plain nasty on every level.
However, there is always another side to a matter. Now I am sure readers will have heard of Eminem. Eminem is the stage name of Mr Marshall Bruce Mathers III.
Mr Mathers is a superstar of rapping. Now, whilst I would rather stick my hand in the blender and turn it on than buy one of his albums, some of his work has come to my attention in the past, and I can almost "get it".
Mr Mathers, it seems to me, is a rather astute young man. He and his friend "Doctor Dre" (of whom I have never heard, but I presume that he is a practising clinician of some form, or possibly an academic) have recently concocted a record that I really, really like, because they know the formula to make rap sell in the mainstream.
Here it is.
First it must be aspirational to poor youth, so it must speak at some level about having lots of flash kit, especially girls and cars and trainers. Second, it has to have lots of anger about everything. You have to be angry about being poor (before you became rich) being from the wrong side of the tracks (before you bought an apartment up town), being black in white man's world, being white when it's cool to be black (I am not yet aware of any Chinese rappers, but what their take on that would be would be interesting), angry with your parents, angry with your record company who hired you, angry with your record company who dropped you, angry with people who "dissed" you – just plain angry!
Mr Mathers is a gentleman so good at being professionally angry that I believe he once adopted a stage persona which involved wielding a chain saw about. He does good anger.
Then you pile a lot of words together in a particularly dense cadence aiming always to have plenty of half rhymes and rhymes with "ucker" so that some good swearing can take place, which is cool and helps with the anger bit. So for example, chant the following at speed with the emphases highlighted:
I wrote on the Raccoon blog and said didn't like it
the politics was s**it and so is all the writing
we need jobs man
not blogs man
but there nothing out there for me
I can't even be a trucker
it's just a bitch you mother f********
But – and this is the clever bit – once you have got your rap together, you need a hook. That is, a really charming refrain in the chorus which acts as a counterpoint to all the angry shouting. So now you have a record which is not only street credible because of its anger and swearing, but actually rather nice.
This is what the really clever rappers do. Mr Mathers previously did it with collaboration with our own English rose Dido and he and his medical friend Doctor Dre have just done it again in a track called "I need a doctor." Which brings me to my falling in love. For very astutely on their latest successful track they have brought in a young lady who goes by the stage name Skylar Grey.
Her real name is Holly Brook Hafermann and she is as far as I can tell a very talented songwriter. She wrote and sings "the hook" on this record and has to my ear the most appealing, shades of caramel voice. When heard it I just fell in love with the tone and the emotion. I am quite happy for this to be unrequited. I just love it.
The link to the long video (uncensored please note) is here so you can see for yourself if my analysis of how to do a rap song is right and judge the qualities of Ms Grey. I think it's actually really rather good. But even if you do not like it, am I right on its playing on aspirations and anger?
Finally, you may have formed the view that I am a little sceptical about the abilities of Eminem. Not a bit of it. I think Mr Mathers is a very smart gentleman and whilst I wouldn't be able to cope with a large amount of his material, I can see he is really good at what he does. Let me put it this way. I have always formed the view that you can tell real talent and class when a "pop" musician plays live. For example a London rap trio called NDUBZ did it at the recent Royal Variety Performance. They were excellent. My mum liked them.
Now at the recent Grammy awards Mr Mathers reprised his recent hit duet with Rihanna (a song written by Skylar Grey by the way) before launching into his latest hit with the good Doctor and Ms Grey. Rihanna, in case you don't know, is the sexy pop Diva of the moment. See what you make of that, if you will. For what it's worth, Rihanna can't hold a note; Eminem and Doctor Dre are ultra professional and cut the mustard. And the good Ms Grey nails it. Am I right?
Right, I'm off to get down with the kids.
Randy Hack
PS. Randy's latest book "Shitfaced by Seven – tales from the Dog and Ferret" is out next month in paperback. £6.99 from Cheaplonk Press
April 10, 2011 at 08:12










April 10, 2011 at 08:41




April 9, 2011 at 08:58










April 9, 2011 at 11:07







April 9, 2011 at 08:46




April 9, 2011 at 02:24




April 9, 2011 at 00:57










April 9, 2011 at 06:56










April 9, 2011 at 08:02







April 9, 2011 at 08:58




April 9, 2011 at 22:07










April 9, 2011 at 22:58




April 8, 2011 at 23:29




April 8, 2011 at 22:58




April 8, 2011 at 21:31




April 8, 2011 at 20:59







April 8, 2011 at 21:41




April 8, 2011 at 22:38




April 8, 2011 at 20:20




April 8, 2011 at 19:54




April 8, 2011 at 19:53







April 8, 2011 at 18:33







April 8, 2011 at 20:59




April 8, 2011 at 18:11







April 8, 2011 at 18:48










April 8, 2011 at 19:04







April 8, 2011 at 21:27










April 9, 2011 at 05:01







April 9, 2011 at 05:37




April 9, 2011 at 08:38




April 8, 2011 at 17:35




April 8, 2011 at 16:23










April 8, 2011 at 17:21




April 8, 2011 at 16:18










April 8, 2011 at 17:15










April 8, 2011 at 17:16










April 8, 2011 at 17:18