Is Bribery any worse than Blackmail?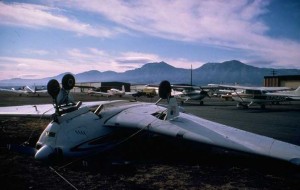 Or to put it another way – is either the giving or receiving of money in order to influence a commercial deal, morally any worse than withholding money in order to influence a deal? This July, the UK will see the passing into force of The Bribery Act 2010, one of the most far significant pieces of legislation to affect businesses for a decade.
It criminalises the activity of both giving and receiving a bribe, as well as bribing a foreign public official. The offence is widely drawn and catches a bribe paid by another person who performs services on behalf of a UK business, whether the wrongdoing was committed in a foreign jurisdiction or in the UK.
Should Ryanair, for instance, give money to an official in charge of the Airport at Alicante in order to ensure that they continued to be able to bring their business to Alicante and profit thereby – that would be bribery and they would be prosecuted.
Did I just mention Alicante and Ryanair? So I did.
The airport authorities at Alicante want all flights to use air bridges rather than steps, to board planes, for safety reasons.
It is not just the estimated 2 million cost of providing these steps that has upset Ryanair – it is the fact that they can only be used at the front end of the plane. Now Ryanair like to unload passengers from front and rear doors – get 'em off quicker, reload quicker, make more money…..
Ryanair deliver 4 million passengers a year to Alicante, many of them people who bought homes in the region simply because Ryanair flew there. It is a powerful economic weapon – one which Ryanair is prepared to wield if the authorities at Alicante don't forget about this safety legislation. They have already cancelled half their flights to the town as a warning shot.
They are not going to give money to an official to gain commercial advantage, but they will take it away from them if they don't get that commercial advantage.
I am not sure which is the morally more despicable action?
I wonder why the Business Secretary, whilst going to the trouble of 'cleaning up' British Business, only addressed the issue of one way in which you can influence businessmen and foreign officials?
April 9, 2011 at 09:26










April 11, 2011 at 07:41




April 8, 2011 at 17:06







April 7, 2011 at 23:45




April 7, 2011 at 22:54




April 7, 2011 at 20:51










April 7, 2011 at 21:06







April 7, 2011 at 22:02










April 7, 2011 at 22:20







April 7, 2011 at 22:55







April 8, 2011 at 09:39







April 7, 2011 at 19:53







April 7, 2011 at 18:02




April 7, 2011 at 17:22




April 7, 2011 at 16:59




April 7, 2011 at 16:33




April 7, 2011 at 15:44







April 7, 2011 at 20:06




April 7, 2011 at 15:31




April 7, 2011 at 14:59




April 7, 2011 at 14:43