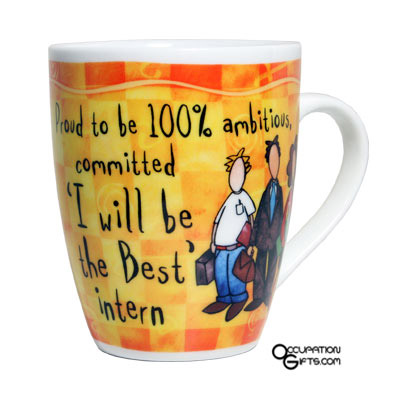 How quickly a word can become a term of abuse! It seems only yesterday that an 'Internship' conjured up a picture of a medical student gaining valuable experience in a busy hospital ward. Today it is a term of unmitigated venom that drips from the lips of every journalist worth his salt, or at least, the salt passed up from the left of the table.
It is said that Nick Clegg obtained his first internship in a Finnish bank because his Father knew someone who worked there. Young Nick was able to volunteer his time and learn something of the banking business purely because his Father knew one of the banking employees! The left wing is appalled – hoist on his own petard.
A hasty press release from Lib-Dem headquarters followed saying that in future they would be paying all their interns – you can't be caught promoting the latest fashionable word of abuse.
Internship has an honourable background. Particularly amongst the 'working class', when they still existed. A quiet word in the ear of the mine foreman in the working man's club might persuade him to give a younger son a chance to join the men. A lorry driver might take a mate's son to work with him for a few days – a hand with the unloading in return for seeing whether it really was the life for him. There cannot be a farmer in the land who hasn't taken a friend's son under his wing and shared his knowledge of lambing with the son of a family who are really struggling with wheat production. Last time I had a carpet laid in England, I was astonished to see the son of the local plasterer helping to lug in the carpet. A bright lad, very bright, he had won a position in the Foreign Office after leaving High School, scored well in the old Civil Service exam – he hated it, didn't want to do plastering, and so a quiet word in the ear of a colleague, and there he was, seeing whether carpet fitting was the life for him.
Quite immoral of course, why should these kids have got a chance to see whether they might like a different job from their Father purely because their Father 'knew someone' in the game? It should be banned. Unless that carpet fitter was prepared to pay the minimum wage for someone who didn't know one end of a carpet from the other, had never handled a tape measure, and wasn't even sure he wanted the job, then he was surely taking advantage of a 'free and eager young worker'.
Incidentally, did you know that if you are registered for 'job seekers' allowance, you can continue to claim it if you take an internship?
This morning I received, propitiously, an e-mail from someone who has just finished a media studies course at University. (I know, but let it rest for the moment) Her Mother reads my web site and suggested she write to me. She has seen that I have advertising on the site, and asks whether 'it is possibly to make a living from blogging' – there are few journalistic jobs available, and she wonders whether she might write for this site in return for learning the ropes….what do I say to her? (Knowing that Mum reads the site – would you please be cautious with your comments…)
It set me thinking. Should blogging be unpaid? Are we not all learning the ropes in our own way? Do not some of us go on to paid employment in the field of writing? If you use guest authors, should you be paying them the minimum wage, if you carry advertising? (Do pipe down Gildas).
I volunteered to moderate for Guido long ago. I learnt a huge amount. I can almost, no, I can, guarantee you that if Guido had been forced to pay me the minimum wage – I had set hours, a set task to perform, allegedly the criteria for deciding that this was 'work' – that experience would not have been available to me. Had I wanted to go onto paid employment in the moderation field – it is available! – I would have had an advantage over other candidates. I had experience.
Is that so unfair that it should be outlawed? Is the crime that some parents are more prepared to have the gumption to phone a friend and arrange an internship? Is it only a crime if the friend is titled? If the job is in a bank, or the House of Commons?
Social Mobility is the new buzzword. Particularly in the House of Commons. It made me look at how Social Mobility has fared – in the House of Commons. There is a perception that parliament is comprised entirely of lawyers these days. I was surprised to find that over the last 30 years, the number of Barristers in the House has halved! On the other hand, the number of teachers has gone up by 50%. The number of miners has halved also; but the number of 'professional politicians' – those PPE students who take internships, has quadrupled. Internships would appear to be doing wonders for social mobility in parliament.
How should I reply to that e-mail? Should I check on her social background? Perhaps Mum is herself a blogger, maybe someone I know – does that count against the daughter? She may prove to be totally useless at writing the sort of thing you like to read, she may be a pain in the neck – on the other hand, she may turn out to be a worthy rival to Gildas, I may end up teaching someone the ropes who wipes me off the face of the blogosphere?
So if I don't help her, I could be denying a brilliant person a chance simply because I can't afford to pay her the minimum wage?
What to do?



April 7, 2011 at 17:58







April 7, 2011 at 11:44




April 7, 2011 at 11:43







April 7, 2011 at 11:21




April 7, 2011 at 11:13







April 7, 2011 at 10:27







April 7, 2011 at 09:50







April 7, 2011 at 09:48










April 7, 2011 at 09:27