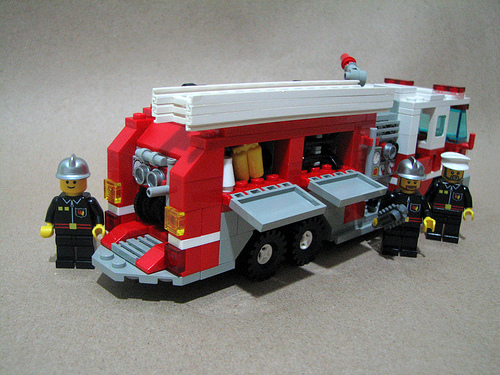 Did you grow up harbouring a secret wish to be a Fireman? To have your own Fire engine? Your wish may come true – there may shortly be an entire fleet of Fire Engines coming up in a, what else? Fire sale!
AssetCo, which owns all of London's fire engines, is being sued by Revenue and Customs, for an amount rumoured to be between £5 million and £8 million. Settlement day is April 20th. If it doesn't pay up by then, the Revenue and Customs will seize all their fire engines.
Apparently, the London Fire Brigade expects that the banks will take over ownership of London's fire engines…..
Will the bankers be entirely impartial and even handed when deciding to despatch one of their newly acquired fire engines to the home of one of the political figures calling for all their assets to be frozen, or will they sit back and twiddle their thumbs – this could be riveting……
Fortunately, AssetCo also have another division which is presently recruiting firefighters to work in Abu Dhabi for tax free salaries in the region of £46,000 a year. With no fire engines to play with – how many of the trained staff will be tempted?
At one point AssetCo's shares were trading at 70p a share. On Friday, the company was trying to raise £16 million to stave off the worst of the creditors (believed to be the tax payer owned Lloyd's Bank) at 10p a share.
The Government can only protect front line services that are government owned – AssetCo and its fire engines was privatised by Labour…why?
Why is the BBC not reporting this front line service in jeopardy?



April 5, 2011 at 10:38







April 4, 2011 at 22:13




April 4, 2011 at 17:54







April 4, 2011 at 17:20







April 4, 2011 at 17:38




April 4, 2011 at 16:27







April 4, 2011 at 15:54




April 4, 2011 at 15:31