Pride and Prejudice in the Dales.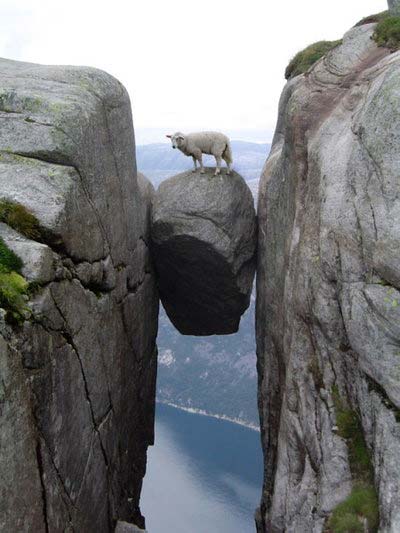 Pornography was once an art form to be enjoyed exclusively in your own home, in private, away from prying eyes. Victorian sensibilities ensured that.
These days Pornography, at least the so-called 'soft' pornography is on sale and on view everywhere. So called historical dramas on our TVs – The Tudors, natch – turn out to be little more than an excuse to bring heaving, sweating, rutting bodies into our living rooms to be enjoyed in the company of grandma and our neighbours. Sex is a public sport, taught to our children at schools, and has even entered the field of political commentary, thanks to the semi-naked Mrs Bercow, who gave an interview to the Evening Standard full of sexual innuendo – and was amazed to find that this resulted in p-u-b-l-i-c-i-t-y, who'd a thought it eh?
However, as soft porn is enjoying its day in the limelight, so the art of being judgemental is forced into the shadows, handicapped by the assumption that it can only be a negative attribute. The 11-plus abolished – so judgemental of children who fail, competitive sports – so judgemental of children who don't win, public comment of everything from the Holocaust to mental illness is discouraged and castigated. The act of being judgemental is considered politically incorrect, and must be stamped upon at every opportunity.
Yet whilst this happens, we are increasingly encouraged to be judgemental within the privacy of our own homes. Television, piped into our private homes, away from prying eyes, has become a continuous stream of carefully contrived opportunities to be judgemental. Nay, it is required of us. £1 a minute phone lines are the essential accompaniment to every reality show, that we might express our criticism of our fellow man in safely anonymous and hugely profitable format.
The latest show to employ this format is 'Love Thy Neighbour', whereby Channel 4 purchased a £300,000 house in Grassington which will be awarded to one of 12 couples selected by them.
When you live in a small village, irrespective of whether you buy or rent, you are essentially agreeing to live your life out on a small stage. Your every waking moment outside your front door will be viewed – and commented on – by the same 4 or 500 people every day. Given such a limited pool of subject matter, you can be sure that it doesn't take a lot for any unusual attributes to be singled out for excessive comment. If you are the only transvestite in the village, and given that transvestism holds a damn sight more conversation possibilities than fertiliser, especially when you have exhausted every 'fertiliser' angle over the past 50 years with the same faces in the one pub, you will be the subject of conversation in quite probably nine out of ten conversations.
Most people are quite capable of working this equation out for themselves; if they like being the centre of attention, they go ahead and buy that cute cottage, and are dully fulfilled; if they don't, they bury themselves in the nearest city and disappear into a community of cross dressers where it is the rare stiletto wearing fertiliser salesman who becomes the object of discussion. It's called a free market, and voting with your feet.
The people of Grassington are not part of this free market. Channel 4 have used their financial muscle to buy the house, and thus ensure that only one of 12 people who would like a free house are to be given the opportunity to live in Grassington – and conversely, the people of Grassington are given a limited pool of the most extreme demographics that the researchers could devise from which to select their new neighbours.
Not for them the free market model, whereby those who don't wish to be the equivalent of 'the only gay in the village' chose not to live there, and those who pride themselves on being – variously – a gay couple undergoing IVF treatment, some New Age Travellers, a young couple far from their Indian heritage, and a single Mum that we are promised will be 'plain speaking' – an ominous phrase that reeks of a potential Royle family cast member – are parachuted into the conversation pool.
The 'winner' gets a free £300,000 house that they can turn into cash and take off with, the village gets put under the microscope as they are invited to judge these disparate potential neighbours – and for the villagers there is no escape route.
The first episode featured Philip and Simone, a couple of political hopefuls who happened to be black. The village stared at them as they arrived, their first chance to view any of their new neighbours. We were invited to believe, nay encouraged to believe, that they were stared at because they were black. Good God, do the programme makers know nothing of village life? They'd have been stared at if they were a new cross-bred sheep, or a Ferguson tractor with an unusual ball-hitch on the back. They'd have been stared at if they'd been the local Squire – followed round by a man with a camera on his shoulder and a girl with a puffa jacket taking notes on a clipboard.
Told that he was a political hopeful, on villager responded "I can't vote for him. I'm supporting the other guy even if he's a child murderer," – the unspoken assumption being that this was on account of his being black. Given that Philip spent so much of the programme pushing a copy of Maggie Thatcher's autobiography into camera shot that I started to wonder if product placement had already become a reality, we might reasonably have explored the possibility that the villager was a lifelong tribal Labour voter.
How disappointed the programme makers must have been that given the opportunity to vote for a helpful and energetic white couple who threw themselves into village life over Philip and Simone, they took the safe route of voting for the couple who proved themselves capable of organising that essential village activity – the Quiz night. Who just happened to be the black and Conservative Philip and Simone.
Better luck with the next episode Channel 4, given the choice between two gay couples, you are bound to find some juicy prejudice against the losing couple – it's bound to be homophobic. Isn't it?