All Aboard the Good Ship Public Guardian…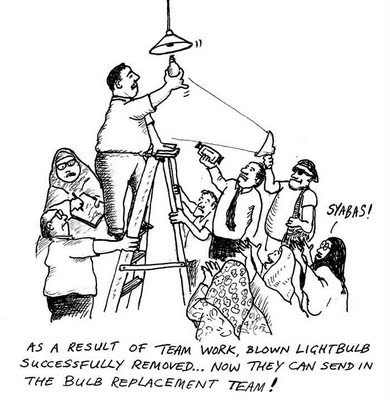 Senior Civil Servants – you have to love 'em don't you? For months now they have been urged to find ways to save money in their departments. Some have responded by 'cutting front line services', others have toiled ceaselessly to ensure that they are 'less of a burden on the tax payer'. All have been engaged in an operation to ensure that their own backside remains in the golden seat.
They might be prepared to let go of a few junior staff – but only because they are preparing to hire more in a different town – of course that comes under the heading of 'creating employment' – a 'good' thing.
The Public Guardian is not immune to this deck chair shuffling. Yesterday they sent out a consultation document describing how they were intending to be less of a burden on the public purse.
For a mere £19.75 they will flog you a copy of their latest accounts; these show that their income last year was £22m – a 25% increase from the £17.6m in the previous year. Those expensive Lasting Power of Attorney's coming home to roost.
78 pages to be printed out, most contain only one paragraph, so a bargain for those looking for a suitable surface to doodle on.
I digress, they intend to be 100% 'fee funded', no doubt expecting to be held up as a model of public sector efficiency. Last year 7% of their income had to come from the tax payer via the Ministry of Justice.
This year the chief executive is probably harbouring secret thoughts of a 'gong' for saving the taxpayer £1.5 million – what is his recipe for success? Is he cutting the number of agency staff (currently a third of the workforce), perhaps he's remaining in the building he set his heart on a few years ago and is now disillusioned with? Is he putting all his records in one place so that he doesn't incur horrendous courier charges moving them up and down the country?
Don't be daft – any of those moves would impede the flow of the mighty empire. He is going to save the tax payer £1.5 million by the simple expedient of charging the truly vulnerable more money! Simples.
Hence the consultation document which came out yesterday, full of useful information such as item 76 showing that he'd done his standard impact risk assessments:
"The proposals should not lead to a change in the emission of Greenhouse Gases or to the environment".
What? None of that hot air is going to affect the environment? Amazing.
They sent out e-mails to those they considered might wish to comment.
Phew! Just in time, for they only had until 21st May 2011 to complain that shifting the burden from all taxpayers onto the shoulders of the truly vulnerable taxpayer was perhaps not quite what Eric Pickles had in mind, when they saw to their horror, what! Loud and clear on page 4 of the document showed just how confident the OPG were that no one would comment adversely – they intended to implement the new fees on 1st April – a full seven weeks before the consultation ended. Nothing like jumping the gun!
Angry phone calls were made to the new 'communications hub' at the OPG, which produced this response:
E-Bulletin
Further to our E-Bulletin of Monday, 28th February, it has been brought to our attention that the OPG Fees consultation document contained an error in the executive summary. It stated that, if agreed, the proposals in the consultation would be implemented on 1st April 2011. This date should have read 1st July 2011 (as reflected elsewhere in the document) which will allow time to analyse the responses and for a decision to be made on whether to implement the proposals post consultation.
We apologise for any confusion this mistake may have caused and the consultation document has now been amended. You can access the amended document using the link below:
http://www.justice.gov.uk/consultations/opg-fees-consultation.htm
Kind regards
MCA Update Team
This organisation has a current income of £22,000,000 from 166,000 individuals– their intention is that every person in the land will register a Lasting Power of Attorney at £120 a time. A mere 61 million of us.
It comes to something when members of the public have to proof read documents issued by the Ministry of Justice….