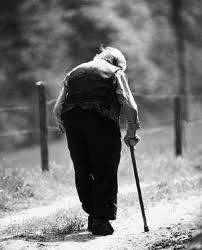 The hunt is on for new journalistic game. Celebrities are protected, Muslims a politically incorrect target, Wiki leaks so last year, and the Bankers hunted to extinction. The aspiring journo-hunter has gone in search of new quarry – the Baby Boomers.
This year, the first of those babies born in the heady days and nights after May 8th 1945 when Britain celebrated the end of the slaughter of young men in time honoured fashion, will step up to the national handbag and meekly ask if they might have the pension they have been contributing to during their working life.
It will amount to £5,077 pounds on average. On average, they will have accrued an extra £2,000 a year in private pension. £7,077 or £136 pound a week. They won't be living the high life.
Phillip Inman is ready for them, determined to bag the first flush.
"Baby boomers are Britain's secret millionaires – The inadvertent burden baby boomers have bequeathed the young is sending Britain broke"
Taking a passing pot shot at the bankers for old times sake – "The boomers' claims on the national income and assets are in addition to the City bankers and landed gentry. It was wrong when old money demanded more than its fair share, but it was affordable. With millions more having their hand out as a reward for retiring, we will soon be broke."
'Burden', 'having their hand out', such is the buck shot heading the way of pensioners.
The Baby boomers paid for the social security, they paid for the NHS, they paid for the 'free' education, they paid with their lives for the freedom to enjoy all that – they willingly poured an uncomfortable percentage of their income into the 'national asset' that they are now seen as 'having their hand out' unfairly to.
The country is certainly broke, but it isn't grand-dad looking for his miserable £136 a week that caused it to be broke – he was too busy going into work every day running the trains, the buses, looking forward to his gold watch.
It was the young who came out of the red brick universities in the 70s with their liberal ethics, their determination to support the fluffy pandas, the Congo basin, the Kashmiri separatists, the Sri Lankan women's co-operative, Free Tibet, you name it – it was the young and aspiring political wonks who somehow imagined that grand-dads taxes could stretch to supporting any daft idea they cared to dream up.
Now that Grand-dad is making his way up the Treasury steps they are turning their propaganda machines round to fire at him – 'he's got his hand out', 'we can't afford it', 'unfair, unfair', they squeal.
The Institute of Economic Affairs has joined in and launched a vindictive attack on pensioners, calling for the abolition of free bus travel, TV licences and the winter fuel allowance, alongside accelerating the retirement age and reducing increases in the state pension.
'Gerrof grand-dad' they say, 'it's our money' – 'and whilst you're about it, find another way of financing the care we aren't going to give you in your old age, 'cos we want your house too – that's our inheritance!'
That money was loaned to you, you flibbertygibbet toe rags, entrusted to you to invest, to help you grow strong and well educated.
You squandered it, yes you, in your £250 designer jeans, and your Nike trainers, and your Blackberry glued to your ear. If there is any section of society that shouldn't suffer in the economic cuts – it's those baby boomers collecting their pension next month.
March 1, 2011 at 14:27




March 1, 2011 at 03:34




March 1, 2011 at 00:18




February 28, 2011 at 22:26







March 1, 2011 at 09:09




February 28, 2011 at 21:07







February 28, 2011 at 20:21




February 28, 2011 at 19:26







February 28, 2011 at 20:14










February 28, 2011 at 20:25




February 28, 2011 at 19:24







February 28, 2011 at 15:49




February 28, 2011 at 15:26







March 1, 2011 at 15:18







February 28, 2011 at 15:38







February 28, 2011 at 16:13




February 28, 2011 at 20:14




February 28, 2011 at 15:51




February 28, 2011 at 20:23




February 28, 2011 at 22:17




March 1, 2011 at 08:27