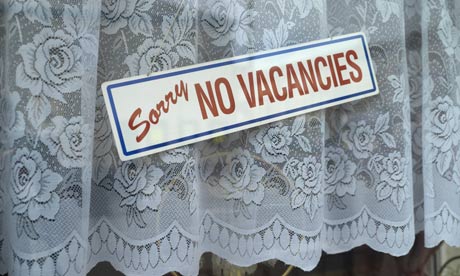 One of the undoubted success stories of the Labour government (did I just write that! Indeed I did!) was to associate any discussion of immigration with racism and fascism to the point where irrespective of your colour, you knew better than to broach the subject.
Sure, your local High Street may have become the new front line for Albanian independence, with warring soldiers lining up on opposite sides of the road to hiss and spit at each other – yes, I have been to Southend! Certainly you may have been kept waiting for several hours in your local hospital with your left arm hanging off as they dealt with a trail of coughing, spluttering, TB victims. Indeed, your child may have struggled at school whilst 23 supply teachers battled to convey the information in 23 different languages – but you knew better than to question these things since to do so was to be labelled a racist far right thug, and be denounced by the authorities.
Since immigrants were by definition not of British race, any suggestion that a few less might be welcome was automatically an affront to other races. It is a credit to the Labour disinformation machine that they so successfully peddled this nonsense, to the point that the only people prepared to speak out were the far right thugs who had long since ceased to care what anyone thought of them.
The inconvenience created by this sudden upsurge in inhabitants was not felt in leafy Primrose Hill, nor down Harley Street, nor in the extensive grounds of the Oratory School – but in the cramped confines of the working class districts of Birmingham and South London, where previous immigrants were fighting valiantly to get established in their new country.
Overnight a new Populus poll has shown the depth of their disillusion with Labour's immigration agenda.
39% of Asian Britons, 34% of white Britons and 21% of black Britons wanted all immigration into the UK to be stopped permanently, or at least until the economy improved. And 43% of Asian Britons, 63% of white Britons and 17% of black Britons agreed with the statement that "immigration into Britain has been a bad thing for the country". Just over half of respondents – 52% – agreed with the proposition that "Muslims create problems in the UK".
There are more Asian Britons than white Britain's who want immigration stopped permanently? Whowouldavethoughtit?
Naturally, Labour have been out and about early today – Jon Cruddas describes it as a 'very real threat' – and threat it is – to those politicians who wished to portray anyone who questioned the arrival of so many newcomers as latent members of the BNP.
Some day there will be a mainstream politician who will have the courage to say that nobody cares what race or colour the new comers are, Britain is full up and until we can find more space, houses, food, and schools – we just haven't got room for any more.
The 'very real threat' is that all those potential voters will cluster round them and ignore the main stream parties. It won't be the BNP or the English Defence league – their image is too tarnished, but someone will come along, and they won't be 'far-right' – they will be mainstream. In tune with the voters.