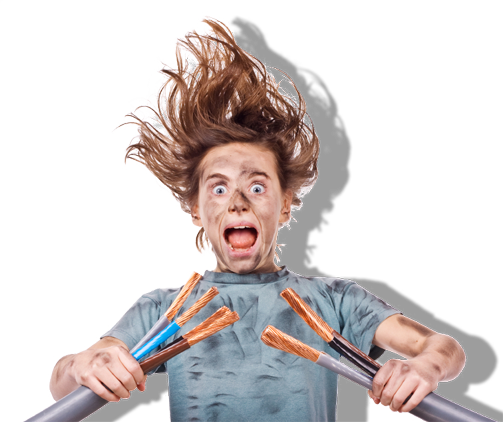 One of the duties of a teacher is to ensure that their young charges are not a liability to other workers when they go out into the big wide world. Especially when they are teaching them how to rewire electronic resistors.
James Hersey taught his 16 year olds well – he has been doing it since 1950. Faced with a 16 year old boy who couldn't remember the black, brown, red, orange, yellow, green, blue, violet, grey and white order of the wiring, he wrote down part of the rhyme he had been taught in the 1950s and handed it to just that young man.
The world has changed, Mr Hersey, 16 year olds are of a delicate disposition these days. The young man rushed off to another teacher crying 'Please Miss, look what Mr Hershey has written'.
James Hersey was sacked on the spot. The offence deemed too serious to wait for a tribunal or hearing with the governors. He was told the mnemonic was"inappropriate in more enlightened times" and that it failed to"demonstrate respect for diversity and promote equality".
End of career for one experienced teacher. I guess that young man will ever after remember the order of wiring, and the world will be a safer place.
Mr Hersey had written:
"Black Boys Rape Our Young Girls, But Virgins Goes Without."
The whole point of an electronics mnemonic is that you remember it, and avoid giving anyone else a shock – not that you avoid being shocked yourself.
Jeez! I'd better not tell you some of the mnemonics I had buzzing round my head ready for Law finals…….
February 27, 2011 at 03:30




February 27, 2011 at 00:05







February 27, 2011 at 08:27




February 26, 2011 at 20:04







February 26, 2011 at 20:12




February 27, 2011 at 20:36




February 26, 2011 at 19:11




February 26, 2011 at 18:38




February 26, 2011 at 18:11




February 26, 2011 at 17:59







February 26, 2011 at 18:12




February 26, 2011 at 18:17







February 26, 2011 at 19:46










February 27, 2011 at 10:12




February 26, 2011 at 17:37







February 26, 2011 at 19:56




February 26, 2011 at 17:04







February 26, 2011 at 17:11










February 26, 2011 at 17:21










February 26, 2011 at 17:28







February 26, 2011 at 17:52










February 26, 2011 at 17:58




February 26, 2011 at 18:16










February 26, 2011 at 18:24










February 26, 2011 at 21:52







February 26, 2011 at
22:52





February 26, 2011 at 22:58







February 26, 2011 at 23:11




February 26, 2011 at 16:43










February 28, 2011 at 20:07










February 26, 2011 at 16:40




February 26, 2011 at 16:33




February 26, 2011 at 16:14







February 26, 2011 at 16:20







February 26, 2011 at 16:13







February 27, 2011 at 19:56










February 26, 2011 at 16:16







February 27, 2011 at 18:19




February 26, 2011 at 16:08




February 26, 2011 at 16:07










February 26, 2011 at 16:12







February 28, 2011 at 18:54




February 26, 2011 at 16:01










February 26, 2011 at 15:45










February 26, 2011 at 15:52







February 26, 2011 at 16:06




February 26, 2011 at 15:18







February 27, 2011 at 08:52







February 28, 2011 at 18:48




February 26, 2011 at 15:13




February 26, 2011 at 15:07







February 26, 2011 at 15:07




February 26, 2011 at 15:07







February 26, 2011 at 14:55




February 26, 2011 at 14:22










February 26, 2011 at 13:53