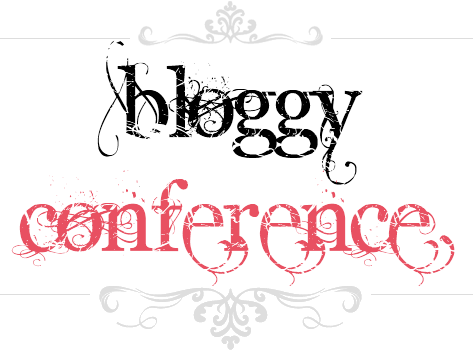 A few days ago Anna reported on great and the good of the blogosphere (allegedly) holding an expensive conference to help goodness knows who cope with the phenomenon of bloggers, tweets and so forth.
Well, we may not have fancy conferences down here at the Abbey, but we can do better than that! Radio Gildas recently launched its late night confidential phone-in ready to deal with politics and personal matters alike, fearlessly taking on any problem. Aided by "Raccoonistas" Sister Eva Longoria and Randy Hack the results were predictably…odd, and a transcript of some of the best (or worst) of the show appears below.
[ABBEY TECHNICIAN IN WHITE COAT: RED LIGHT ON. CUE FANFARE MUSIC!]
GILDAS: Hello and welcome to the Abbey and our first live phone in! We have a trio of experts for you tonight, ready and willing to answer all your questions on all things, personal, political or blog related!
[CRASH]
HACK: Oh shit, I've knocked my drink over! All down m'pants dammit…
GILDAS: Indeed! Right, first, my humble self, part monk and part time blogger! Next, sitting on sitting on my left hand, we have our very own agony aunt and New Age guru, former glamour model and present day small arms instructor, Sister Eva Longoria!
SISTER E:Tra la la! [WHISPERS ASIDE] Here use this, mop it up dear…
GILDAS: (AHEM)….And to my right wit, raconteur, bon viveur and man about town, the Man in the White Suite, Randy Hack!
HACK: That should be my right hand you're sitting on Eva (GUFFAWS)
SISTER E:(GIGGLES)
HACK: Let's gets some more frigging Merlot. Hey! Where's m'fags?
SISTER E:Have one of mine.
HACK: Ta!
GILDAS: Now our first question comes from "TB" of "no fixed abode," who describes himself as a "Middle East Peace Ambassador." Wow! Your question please, TB!
TB: Hello Gildas! Well yeah right…you know, I like to think of myself as a pretty straight kind of guy, but lately I've been getting a lot of grief off, you know, people who don't seem to like me. Amazing, you know! When I was in power the journalists mostly seemed ok, but not those bloggers, and it's getting worse. What I want to know is what's the difference between a journalist and blogger anyway?
GILDAS: Great call TB! Randy, over to you.
HACK: Look I'm frigging parched. Is the Chablis all gone? .
SISTER E:This one's open! (SOUND OF POURING – GLUG GLUG GLUG)
HACK: Thanks babe, I bet that's not the only "bad habit" you've got! HAH HAH HAH!
SISTER E:(GIGGLES)
HACK: Right TB (SLURP) it's like this (SLURP). A "JOURNO" is someone who pays you a bit of respect because he is scared he might get fired or you might have him killed and make it look like suicide like you did with that David Kelly bloke, whereas a BLOGGER is someone free to call it like it is.
TB: OH I SEE.. but I have to say that I deny that…
GILDAS: Good point Randy! Our next call is from "GB" of Fife, who describes himself as "a misunderstood saint and expert economist and a bit of a loner." Over to you, GB of Fife!
HACK: What's all thus white powder (SNORT)
GB: (THICK SCOTTISH ACCENT) Hello Gildas. My problem is I am very bitter and boring and I have no friends. So on the advice of someone we'll call Mandy (I thought he was my friend but he wasn't) I started a Twitter account. My wife Sarah has one and it's very popular, I'm told and high in the ratings, but my Twitter rating is really low.
HACK: Wow, this is good stuff, man!
GILDAS: Please carry on GB of Fife…
GB: Well I've heard Sister Eva has a lot of followers on Twitter My question to Sister Eva is: how do I get it up?
HACK: (FNAAR! COUGH ! SPLUTTER!)
SISTER E:Well, GB, have you thought about being human as opposed to a miserable robotic killjoy?
GB: No, not really…
SISTER E:No, I thought not. I usually recommend chanting "Ohm, Ohm". But for you it won't work. I think you need "tough love". In short bugger off before I shoot you in the head.
GB: Thank you, Sister, Those are the kindest words I've heard in years!
HACK: Hey! This Metaxa is nice…. (GLUG GLUG GLUG)….. ahhhh!
GILDAS: Large one over here please Randy! Now our next question is from the unusually named "iDave" who says he's from London and Oxford. Well he does sound posh! Hello iDave, are you there and what is your question?
iDAVE: Yes Gildas I'm here. Great show! The problem is that I am indeed posh and all my mates are posh too. In fact everyone I know is very posh and stinking rich. I've got this idea for the "Big Society" but no one who isn't posh and stinking rich is interested. Everyone thinks I'm just too posh! I feel it needs more publicity. I've tried a "WebCam-eron" but it didn't really catch on. It was too posh! Have the panel got any ideas to make my web cam less posh and more popular?
GILDAS: Sounds tricky iDave. We are talking serious "spin" issues here. Have you tried taking your tie off?
iDAVE: Yes, I do that but I still look posh and condescending…
SISTER E:That's a problem iDave. Have you tried getting pissed on Red Stripe, rolling your own and living on benefits?
iDAVE: It's not really me…
HACK: I think I can help you here iDave! I hear your wife's a bit of a MILF, as the kids say! Here's what you do. Invest in a bit of a bit of cheap underwear from Ann Summers for the misses, move the web cam to the bedroom and get her to jiggle her constituencies about in front of it and talk dirty. She a posh girl too so she'll be right up for it! You can call it the "Sam Cam" – hey, see what I did there! Set up a PayPal account and you can even help out the country's finances at the same time. Tell you what, I'd pay for a quick chat and a w-
GILDAS: Thank you Randy! Hope that's helped posh iDave over there in Oxford and London
SISTER E:(WISTFUL) Actually if that's who I think it was I like quite like his misses. She's my girl crush…
HACK: Really….?
GILDAS: Really….?
SISTER E:Yeah, her and that Alex Jones off the One Show. I mean you would, wouldn't you…?
[SILENCE then sound of TALL drinks being poured]
GILDAS: Too much information there, I feel. Right, moving on now, our next caller is "Nick" from Sheffield, who I believe has some sensitive personal issues he feels he needs to explore. Welcome Nick, how can we help?
NICK: Well, it's very personal indeed… and a bit embarrassing…
SISTER E:Don't worry Nick, spit it out…
HACK: [SNORT] Words we so rarely hear!
[SLAPPING SOUND]
SISTER E:We're still listening Nick
NICK: Well, I've been happily married for nearly 15 years, but…but lately I have found myself strangely attracted to a man…a man called Dave…
HACK: Reminds me, I need another fag! (SOUND OF LIGHTER) …
SISTER E:Do please go on Nick…
NICK: I didn't mean it to happen. We were just thrown together in desperate circumstances. But I feel more and more that I love him. I want us to be together for ever and ever. I feel this connection…to power…when he's close and supportive. And yet I feel he is using me…as if he's getting ready to dump me when it suites him, but I like it…. Is this wrong? I know have been betraying people and living a lie but I can't help myself!
GILDAS: Tricky one Nick, I feel this needs a woman's touch. Sister Eva?
SISTER E:Well Nick, it's important to realise that there is nothing to be ashamed of. From time to time we all like to dress up and play dirty games in which we are humiliated…
GILDAS: True….
HACK: (SOTTO VOCE) I can imagine…(SLURP)
NICK: [SOB]
SISTER E:…and cheat on those we have made solemn promises to…in our manifestos, for example…
NICK: [SOB]
SISTER E:…but it's important to understand that you are human. No one here is judging you, you conniving two faced bastard. What I feel is that you need to have some BOUNDARIES. I like to have a special "SAFE WORD" that I can use to stop things getting out of hand. I think that might help you in the sick, vile, twisted, disgusting, sordid and unnatural relationship that you describe. A word which tells you both when it is time to STOP. I suggest "AV."
NICK: That's great Sister Eva. But how can I get him to take me roughly from behind?
SISTER E:Well, I find –
GILDAS: NEXT CALLER!
HACK: Just when things were getting interesting!
GILDAS: Let's move on! Next up is "Jacqui" from Redditch. Good evening Jacqui. Jacqui, I hear that sadly you recently lost your job!
JACQUI: Hello Gildas. Yes, I have recently been made unemployed. Have the panel got any ideas what I should do to start my own business?
GILDAS: Well, Jacqui, are you any good at anything?
JACQUI: No
HACK: Are you good looking?
JACQUI: No
SISTER E:Are you a warm, caring individual?
JACQUI: No
GILDAS: Hmmm..tricky… Jacqui, do you have any materials readily to hand?
JACQUI: Yes, I've got this big stash of porn my husband bought on MP's expenses
GILDAS: Great! Then re-invent yourself as a broadcaster and do a documentary about porn for the BBC. They'll pay you shed loads of our money!
JACQUI: Brilliant!
GILDAS: Just time now to squeeze in a couple of quick calls be fore we go. First "Stephen the Speaker" from Westminster. Stephen, how can we help you?
STEPHEN:Hi all. I am very little and my wife is very tall and has a very big mouth. I have recently been appointed to a new post which involves shouting ORDER!ORDER! but I fear I may be unpopular. How can I spot trouble makers and time wasters?
HACK: They're the ones on the green benches sitting in front of you.
GILDAS: Thanks Stephen, glad we could clear that up for you. Finally tonight is "President G" calling from Tripoli. Come in President G! How can we help you?
PRES G: I am BIG DICTATOR but lately my powers..they is waning yes? My peeps, they seem…rebellious…they is complaining a lot. OH MY HEAD IS FULL OF BEES! They write bad things on me on Face book, Twitter and internet forums! How can I be fighting this fire and controlling the peeps?
GILDAS: Have tried using the Presidential guard and the mercenaries?
PRES G: Yes!
HACK: Have you tried using the fighters and the helicopter gunships and the bullets we sold you?
PRES G: Yes!
SISTER E:Have you tried dressed up like something from London Fashion Week and made long rambling speeches?
PRES G: Yes!
GILDAS: Is none of it working?
PRES G: No!
GILDAS: Well basically mate you're completely f-
[STATIC INTERRUPTION 1 MINUTE. BROADCAST RESUMES]
GILDAS: Well I think that went as well as could be expected in the end.
[CHINK CHINK CHINK]
ALL: CHEERS!
Cast list:
February 24, 2011 at 18:00




February 24, 2011 at 17:15




February 24, 2011 at 14:05







February 24, 2011 at 11:34




February 24, 2011 at 11:15










February 24, 2011 at 21:12




February 24, 2011 at 10:59




February 24, 2011 at 10:31







February 24, 2011 at 10:30