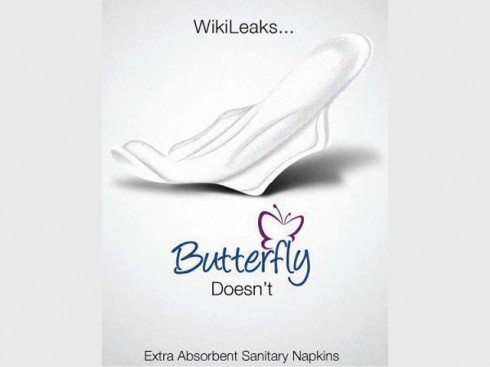 Ghastly American phrase – monetising! However Wikileaks have opened an on-line shop in order to harness the great capitalist running dog America's financial advantages.
They will be pleased to serve you with a Wikileaks cover for the laptop you are leaking to them on, numerous Wikileak t-shirts, but one conspicuous omission.
This patent Wikileak incontinence pad rushed onto the market by an enterprising manufacturer in Pakistan…
It could prove invaluable for those fearing imminent arrest.
h/t to Jon Slattery and also the unknown person who sent me the advert from Pakistan.