On the standard of English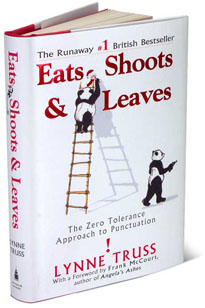 I am writing here not of the restoration of 'good English'; of, for example, eliminating convolute expressions such as 'a number of' (which calls for a singular verb but almost all use with a plural) in favour of the much simpler 'several'; of not using 'decimate' where 'destroy', perhaps 'devastate', is called for or 'hopefully' where 'I hope' is ; &c. ad nauseam: no, that is a lost campaign, another war.
What I should like to bring to the attention of 'journalists' and bloggers — indeed anyone that writes for a general readership (and many that write for specialized ones) — is the need of their work to conform to acceptable standards; not only so as to avoid actual errors but for two more important reasons: to prevent them from seeming foolish and to ensure that their writing be worthwhile (sc. understood by the reader). What is required is not what I should call good English; merely English good enough to get its author through a modern school examination: a G.C.S.E., an A-level or a bachelor's degree.
(You've heard of the student that wrote his scripts in alphabet soup and was awarded a Batchelor's degree.)
A few days ago I wanted to 're-tweet' a Twitter message that ought, I thought, to reach certain eyes. The meat of it was a link to the author's own site so, as that would be the substance of my re-tweet, I read what he'd written there. O misericorde ! The text — the standard of English — was just so bad that I could not in all conscience trouble my select camp of 'followers' with it.
That I chose not to re-tweet his message is neither here nor there; what he had to say, however, will not get through even to those that read it. They'll give up. The odd literal will be forgiven but, when a reader encounters a stream of gross errors of both grammar and logic (as in so much modern writing he will), he gives up: loses interest, especially on the Internet, where the 'attention span' is known to be quite small. (Still with me ? Good.)
Reading such work — and it applies almost equally to the printed word — leads me to the conclusion not only that it has not been copy-edited (whereof more in a minute) but also that the writer himself has not even bothered to read it through before issuing it. Does this mean — as it certainly implies — that the writer holds his readers in contempt; that he actually cares not a jot what they think of his work ? Likely not. Logically not: why would one even write something, if indifferent to the opinions of one's readers ?
What to do ? I'd like to suggest that everyone have his writing copy-edited before publishing. Unfortunately that element of the process fell by the wayside with the emergence of desk-top publishing. Two steps that can be taken, however, with almost no cost in time or money are these:
The writer must read his work through, ensuring above all that it makes sense; that the text flows logically and nothing has been omitted. I'd be dishonest not to acknowledge how, in one's own work, it can be hard to spot mistakes in general and the transposition of medial letters in particular. (In that linked article, by the way, Matt Davis uses the term 'external' to mean terminal; 'internal' stands for medial but is readily understood.)
Some-one else — any-one — should read the work, looking for errors (perhaps obviously) but, more to the point, to see whether he understands it.
I have read this through, even using an HTML test page; does that make it without sin? No. (It has not been formally copy-edited.)
Here endeth the lesson. More of a plea really.
ΠΞ (Pericles ; his mark)



February 24, 2011 at 19:36







February 24, 2011 at 13:00




February 23, 2011 at 22:55







February 24, 2011 at 12:41




February 23, 2011 at 20:33




February 23, 2011 at 19:56







February 23, 2011 at 18:18







February 23, 2011 at 20:47




February 23, 2011 at 20:53







February 23, 2011 at 17:59




February 23, 2011 at 17:20




February 23, 2011 at 16:46







February 23, 2011 at 16:24




February 23, 2011 at 14:29







February 23, 2011 at 16:23




February 23, 2011 at 14:25




February 23, 2011 at 14:23







February 23, 2011 at 14:11







February 23, 2011 at 12:23







February 23, 2011 at 12:22




February 23, 2011 at 12:01




February 23, 2011 at 11:03







February 23, 2011 at 17:17







February 23, 2011 at 10:08







February 23, 2011 at 10:42







February 23, 2011 at 09:47










February 23, 2011 at 09:44












February 23, 2011 at 08:08










February 23, 2011 at 08:09