Competition – This is your chance to drink like Guido!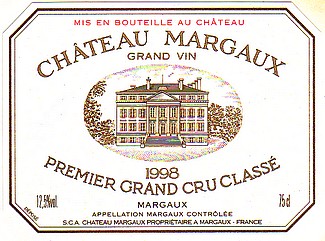 You are already too late for the early bird 'special price' of £195, so expect to pay in excess of that….
March 29th should herald a great day out for all. On that day in 2011, politicians and 'other people with a public profile' will be able to listen to the experts in the business explaining to them:
The difference between a blogger and a journalist (hang on – don't comment yet, it gets better!)
Putting a story on a blog….
Spotting trouble makers and time wasters…
Fighting your corner in the comments…(for when you failed to spot the trouble makers and time wasters!)
'Crisis management' – fire fighting on the blogosphere. (for when you made an ass of yourself fighting your corner in the blogosphere!)
Using Google Analytics (for when you want to find out how many other stories your attempts to fire fight on the blogosphere generated…!)
Understanding Twitter (that one should be especially good!)
The experts who will be explaining this to the great and the good are:
Iain Dale, publisher of Total Politics
Harry Cole, blogs at Order-Order
Laurence Durnan, blogs at Political Scrapbook
Phil Hendren, blogs as Dizzy Thinks
Sunny Hundal, blogs at Liberal Conspiracy
Shane Greer, executive editor of Total Politics
All that golden knowledge for in excess of £195 (but they do get lunch!)
Just this once we will have a decent prize. A bottle of Chateau Margaux – Guido's favourite tipple – for the best entry comprised of a 'panel of experts' and 'subjects covered' in the Anna Raccoon 'How to Deal with Bloggers' Seminar – a mere £100 inclusive of slippery jellied Eel Pie and Mash – exceptional wit will be rewarded…..
February 22, 2011 at 21:52




February 22, 2011 at 20:39




February 22, 2011 at 19:55







February 22, 2011 at 19:28




February 22, 2011 at 19:04







February 22, 2011 at 18:39




February 22, 2011 at 18:09




February 22, 2011 at 16:34




February 22, 2011 at 16:05










February 22, 2011 at 16:03