Bring Back Capital Punishment.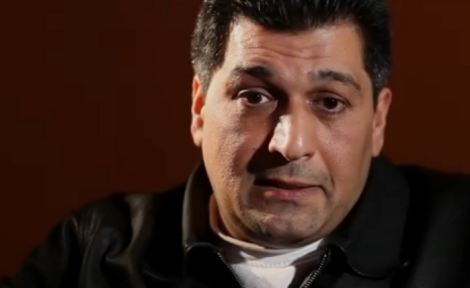 If for no other person than Rafid Ahmed Alwan al-Janabi.
I will personally administer the poison/pull the handle/switch on the current, whichever method is approved.
I will personally eat my Quaker principles – on behalf of the estimated 109,000 people who have died as a result of his Machiavellian machinations.
Tony Blair is said to have blood on his hands as a result of his support for George Bush and his deadly attempts to topple the Iraqi dictator Saddam Hussein.
Alastair Campbell has come in for some heavy criticism as a result of his dodgy dossier written and produced by him to back up his master's wishes to follow Bush to war.
George Bush has been vilified world wide for his decision to unleash awesome firepower on the Iraqi nation.
If you are of a generous disposition towards these three – and I rarely am – you could say that they were all decision makers presented with evidence on which they had to make hard choices on behalf of us all. Misguided choices. Choices with deadly consequences for thousands of people. Disgraceful choices. We did, however, help to elect at least two of them to do just that, however much we disagree with their choice.
Right at the bottom of the pile of people with blood on their hands, lurking in the shadows, not called to the Chilcott enquiry, not facing the hectoring from parents of brave young men sent to their death, is a man so despicable I can barely write this.
Rafid Ahmed Alwan al-Janabi.
He was the alleged whistle blower who claimed to have worked for Saddam as a chemical engineer assembling germ-warfare units, mobile bio-chemical factories. He was safeguarded, protected by secret service men who would have given their lives to save his miserable skin, housed, fed, clothed, rewarded. The entire war effort was ultimately built on his weasel words, even after no evidence of the existence of those weapons was discovered, so convincing was he.
So many deaths, so much heartbreak, so much disruption – and now he admits he was lying after all. He 'had a problem with the Saddam regime' – he had fallen out with them and been forced to emigrate. Woo-bluddy-hoo!
"I wanted to get rid of him and now I had this chance. Maybe I was right, maybe I was not right. They [the US government] gave me this chance. I had the chance to fabricate something to topple the regime. I and my sons are proud of that and we are proud that we were the reason to give Iraq the margin of democracy."
I am struck dumb.
February 18, 2011 at 21:41




February 17, 2011 at 23:09







February 18, 2011 at 00:25




February 18, 2011 at 00:30







February 17, 2011 at 22:40




February 17, 2011 at 22:02




February 17, 2011 at 20:33










February 17, 2011 at 21:40







February 17, 2011 at 19:08







February 17, 2011 at 21:01




February 17, 2011 at 17:58




February 17, 2011 at 17:58







February 17, 2011 at 18:24







February 17, 2011 at 17:52




February 17, 2011 at 17:35




February 17, 2011 at 17:34







February 17, 2011 at 16:48







February 17, 2011 at 16:34




February 17, 2011 at 16:27







February 17, 2011 at 16:08