The 'Scrambled Egg' Brigade.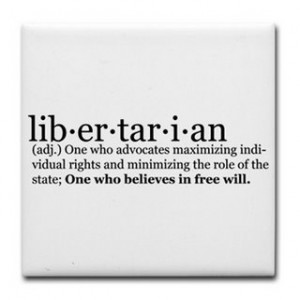 The Minister for Climate Change, a Canute figure forever muttering 'Back dastardly warming' to himself; The Under-Secretary for the Rubber Band Cupboard; The Chief Executive of the National Committee on the Numerical Sequence of Egg Cartons; how many times have you heard a man gloomily refer to himself as 'the Sous-Chef' when he has accomplished the magnificent feat of peeling a potato?
I do seriously ask whether men are capable of performing the simplest task without a title of some sort. Bureaucracy. Headed notepaper. Embossed visiting cards. A secretary or two, the full panoply of Man of Status.
Fear not, I am not coming over full blown feminist on you – just querying why the cart must always precede the horse in the male world. Women, in my humble and completely biased opinion – feel free, as ever, to vehemently disagree – tend to perform the action first, and then and only when, they have been joined by dozens of other people, find the need to establish the pecking order, the hierarchy of order taking, the reward system, to be of pressing need to establish.
Arriving at the Libertarian ethos from a Quaker viewpoint, I had understood the entire point of Libertarianism as being self reliance, personal responsibility, individual autonomy and a desire to minimise the actions that the State needed to take on behalf of all of us, rather than an alternative quasi army within which you followed a different set of leaders. Could I really be an anarchist at heart? I had not imagined it could be so, but now I wonder!
I was minded to re-examine these niggling thoughts by the sad spat that has occurred at the Libertarian Alliance. I don't intend to provide a direct link to the full line of dirty washing, it is not relevant to this discussion – what did catch my eye was that the 'President' had resigned. I had thought that only Banana Republics and Warmongering Nations had Presidents, but it seems that given the right circumstances, so do groups of autonomous individuals committed to personal responsibility.
On reflection, I seemed to be living in a glass house and in no position to be throwing stones at this particular oxymoron – the Libertarian Party is not immune to the syndrome, we have both 'a Leader' and 'a Chairman', and a plethora of National Committees to discuss this and that, the ratio of biscuits to coffee for all I know.
I did enquire why fore? The answer that I got, in respect of the Libertarian Party at least was that they were pushed down this route by the Electoral Commission – who demand to know who your 'Leader' is, and separately, who your 'Chairman' is, before scooping up your first 500 quid of donations and allowing you to field a 'Libertarian' candidate in an election rather than merely support an 'Independent' candidate.
It is an answer of sorts, but begs the question – is giving a candidate an official 'Libertarian' title the most important support there is? Or put more crudely – is 'talking the talk' really more important than 'walking the walk'? A commentator on the Libertarian Alliance site made the – to me – startling comment:
"Official" institutions are a vital part of a political movement, and blogs and tweets in themselves are only a part of a movement.
Is not the quality of the candidates, the generosity of the pavement plodders giving their time to leaflet, the mass of bloggers who devote hours to lovingly tending blog posts extolling personal responsibility and peeling the dead hand of the state from our throats – and pockets – the true spirit of Libertarianism? An amorphous body of men and women who come together to give what they can, when they can, as they can, rather than an army directed by a miniature version of 'top-down' government from on high?
Can politics never be any more than a confrontational army, clustered round a 'Flag', obeying orders from on high, with an established chain of command, duly covered with prescribed dollops of 'scrambled egg'?
Aristotle believed that the end goal of politics was to make citizens good and disposed to perform noble actions, had Aristotle been better disposed towards the equality of women he might have allowed a feminine viewpoint to enter that statement and then it could have read that the end goal of politics should be to trust citizens to be good and disposed to perform noble actions. Women, after all, have had thousands of years experience in the art of 'letting go' when the child has grown up.
I have been truly heartened by the times readers of this blog have come together to help some unfortunate soul currently in difficulties. No bureaucracy, no list of donors published, no titles awarded, no rewards given or asked, just decent human nature doing what it can, when it can, as it can. Job done, each and every time – and na'er a sign of a 'National Committee' or any of the other accoutrements of the political 'Wheeltappers and Shunters Club'.
Am I misunderstanding the male psyche, missing the point entirely perhaps, a frustrated feminist – or even a closet Anarchist in my dotage?



February 15, 2011 at 20:11




February 15, 2011 at 10:10




February 15, 2011 at 09:09




February 15, 2011 at 06:54




February 14, 2011 at 22:20




February 14, 2011 at 20:23




February 14, 2011 at 19:19




February 14, 2011 at 18:32




February 14, 2011 at 16:53










February 14, 2011 at 16:05