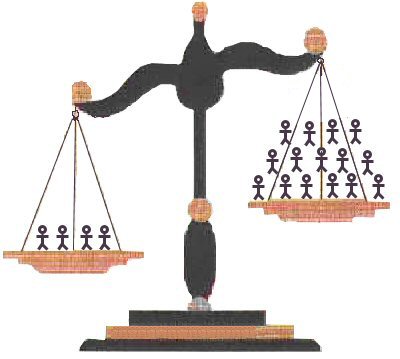 I have been stirred into print this morning by a new 'mental affliction' discovered in America – where else.
I am not, it would appear 'normal'. I suffer from a defect in the brain. A 'fault'. A deviation from the 'norm'. Since it is something that it is hoped I can be 'helped' with, I must assume that it is an undesirable deviation. Otherwise why would anybody be searching for a cure? It is an Incapacity. A mental incapacity.
That would bring me within the Mental Incapacity Act 2005. (Pipe down in the back there, I haven't mentioned it for at least ten days now.) (And do be quiet those of you who have always suspected that I have a brain defect, you are not big and you're not clever).
Within the Mental Incapacity Act I can be forced to accept treatment against my wishes, I can be locked up without charge, without trial, and without adequate appeal, for, well, for as long as it is considered to be in my best interests. Surely it is in my best interests that this defect be cured?
I have a genetic variation in the α5 receptor subunit of the habenulo-interpeduncular tract. I bet you wish you had one too? In fact, if you are reading this blog, there is a one in five chance that you do have. We are 'special'. We are abnormal. Medical Science is advancing on us, on behalf of the vociferous four fifths of society that wish us to seek a cure for our 'defect'.
There is a reason why we stand in icy doorways, huddled against the cold, muttering to ourselves. There is a reason why we bite our tongue at dinner parties and refuse to retaliate against those who loudly proclaim our disability. There is a reason why it is more expensive for us to live than other 'normal' people'.
On behalf of all those who have a genetic variation in the α5 receptor subunit of the habenulo-interpeduncular tract, I am going to campaign for Disability Living Allowance. It is only right that we should receive it, that our disability should be treated equally with other disabilities. That special facilities should be made available to us, that we should receive a non-means tested allowance to help us cope with the extra expense of living with our defect. We will also campaign to ensure that we are not discriminated against in employment – we may not be able to sit at our desks for as long as others, for no fault of our own. We should not be the butt of the righteous' jokes any more than homosexuals or those of ethnic origin.
We must do all this soon, for it can only be a matter of time before we are locked up in our 'best interests' and forced to accept radical treatment.
Yes folks, American science has finally discovered that we smoke because of a brain defect, a genetic variation in the α5 receptor subunit of the habenulo-interpeduncular tract.
Now ye righteous, you just dare to discriminate against me because of my disability – Gotcha!



January 31, 2011 at 12:05







January 31, 2011 at 10:57




January 31, 2011 at 10:55




January 31, 2011 at 10:53




January 31, 2011 at 10:47




January 31, 2011 at 10:15




January 31, 2011 at 10:04




January 31, 2011 at 09:53




January 31, 2011 at 09:46







January 31, 2011 at 10:19







January 31, 2011 at 09:30







January 31, 2011 at 09:08