Minister for Silly Crimes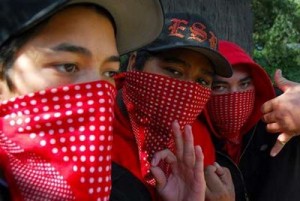 James Brokenshire (not just his name but his ideas are broken) as the minister in charge of crime prevention has just thought of a new wheeze and a method by which he can raise his image and pretend to be doing something. Or at least the civil servants in his department are doing their damnedest to show that their department is actively doing things and shouldn't have their budget cut.
It's new laws to outlaw the wearing of multi coloured clothing, taking a dog for a walk or walking on the cracks in the pavement. Sorry I should be serious, but it's hard when politicians come up with some really stupid ill-thought out laws. What the government is really trying to stop is the wearing of gang colours, taking aggressive dogs for a walk and walking in another gang's territory in an attempt to "break down the gang culture".
The new laws are a bit different from ASBOs. They seem to have learnt that they didn't work and that they criminalised people who never broke a law in the first place, just annoyed someone. But I don't think they learnt the full lesson since these new laws will do exactly the same as ASBOs – nothing. Instead they will use injunctions to try and stop gang members from doing naughty things. And the organisations that can bring raise the injunctions are the police and councils, same as ASBOs.
But as usual with politicians they haven't thought it through.
Are the laws going to be used to stop middle-aged fair-weather bikers from wearing their distinctive colour coded leathers with their badges of association? If not why not? Aren't laws supposed to cover everyone equally. Will it be because the person committed a crime in the past? I'm sure some of the bikers might have some criminal record of some type.
What are a gang's colours anyway? A football team shirt? What if the opposing gang's "colours" are red and blue. Does that mean that everyone who wears red or blue clothing is a gang member?
Why are they banning a person from entering some particular area. An area "belonging" to another gang. All this does is provide official recognition of gang's territories and means that a gang can take another gang's member to court for walking in their territory – if they can't be bothered knifing him.
And how will it stop gang culture when we already have tough laws for carrying offensive weapons and committing violent acts which don't seem to have stopped it. As if a criminal is going to be that bothered by an injunction.
Violent gangs have always existed since the Victorian times and prior. Even then they did violent things. No law will ever stop them. Only society will stop them by providing alternatives and by making the gangs look uncool and stupid.
February 1, 2011 at 15:35




January 31, 2011 at 21:43







January 31, 2011 at 19:34







January 31, 2011 at 19:50







January 31, 2011 at 20:38




January 31, 2011 at 17:10




January 31, 2011 at 16:40







January 31, 2011 at 16:22




January 31, 2011 at 16:09




January 31, 2011 at 16:08










February 1, 2011 at 09:26