A Picture Speaks a Thousand Words.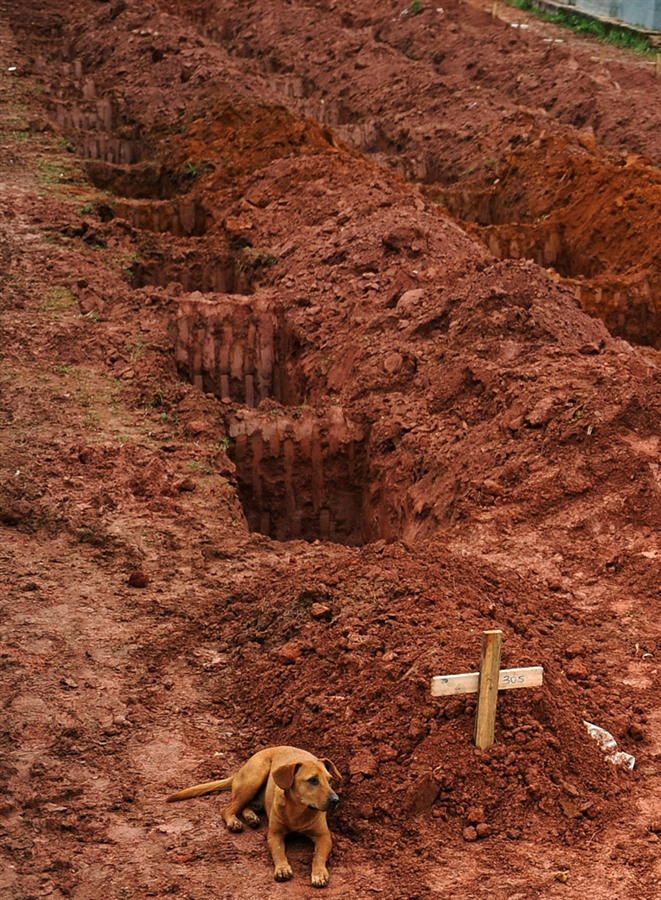 The world media haven't found it so easy to wring the heart wrenching front page stories out of the flood disaster in Brazil as they have done in Australia. It's not so easy to travel in the devasted region, the inhabitants don't always obligingly speak English.
Could any amount of words sum up the sheer desolation of this dog sitting by it's owners grave – No 305 of 617?
Vanderlei Almeida / AFP – Getty Images



January 20, 2011 at 05:36




January 19, 2011 at 05:57




January 18, 2011 at 00:21




January 17, 2011 at 18:19







January 17, 2011 at 17:56







January 17, 2011 at 17:23