Beneath the smiling cricketeers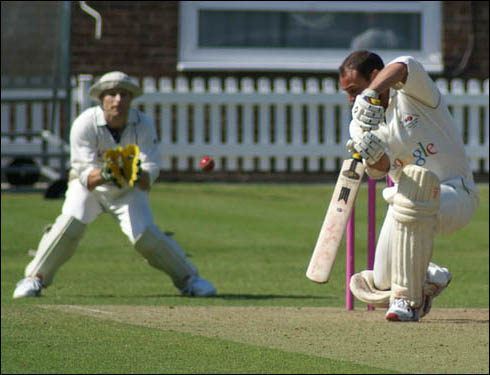 Picking up the Telegraph this morning, I see a big smiley photograph of some chaps in white hugging each other who are on holiday in the sun playing with a bat and ball. Then the BBC intones that Cameron thinks this is a great day for the country that some chaps on holiday in the sun are playing with a bat and ball.
What the 'Leader' failed to comment on as a 'Leader' was the news that 'Tax Freedom Day' has lurched forward to May 30th this year. That is five whole months when you will work as a serf to the State your overlord and receive no reward for your labours.
This is undeniable evidence that the State is still growing. The Cameronian Conservative party has failed to check public spending, every morning another special interest group from the public sector is on the BBC predicting disaster for the country if they are not allowed to carry on sucking at the teat of the state.
Cameron and 'fair and greener' Clegg are indulging in 'bread and circuses' politics whilst watching the State expand like a cancer.
I predict that in thirty years the State papers will show dithering and indecision masked by a desperation to keep rolling out 'good news' as benefits a former PR man.
Oldham and Saddleworth coming hard on a VAT rise is going to give 'New Hardline' Labour a victory, in the immature belief that tax and burn will solve everything. All that is being asked of you is to vote for whichever speed of growth of the State you want.



December 31, 2010 at 17:30







December 29, 2010 at 23:42







December 29, 2010 at 19:48







December 30, 2010 at 00:29










December 30, 2010 at 10:24




December 29, 2010 at 15:40







December 29, 2010 at 16:41







December 29, 2010 at 16:42







December 29, 2010 at 14:00










December 30, 2010 at 01:03




December 29, 2010 at 12:30







December 29, 2010 at 11:05