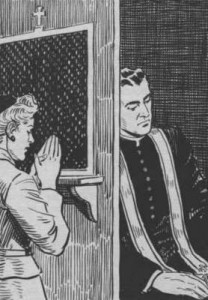 My name is Alastair, I am a recovering Lefty Numpty and former Labour Voter.
I was a lefty for over 15 years and during that dark time I lived a lie of convenience, idealism and denial. I sunk to the depths of political depravity and moral flip flopping. I also made excuses for their behaviour and tried to rationalise the destruction of the UK economy and culture and under the mistaken belief "things could only get better". Like Fox Mulder, I wanted to believe!
I have now been clean of parasitical economic idealism for 5 years. I no longer dabble with dangerous multicultural ideology and I would never consider the need for a Mosque in every town and village in the land to house the millions of migrants the country needs to keep us in labour voters again. It is only when you look back at how far you have come you realise what an utter arse you once were. Naive, idealistic and totally unprepared for the harsh realities of modern life. Unless you are a Turnip Farmer socialism, like a lot of its supporters, just does not work.
It has been a difficult journey to become responsible for my own actions, my own finances and my own family after my total State dependence mentality that was instilled in me from an early age. I was a product of the British education system run by Petrov Panski Students who never grew up, who who live in an ideological bubble of an institution where they do not have to deal with the harsh realities of commerce, competition and cash flow concerns.
I was also member of a dangerous cult called "Unite" where our dear leader lived in opulent wealth by taking money directly from us via our employers. They could afford to be idealistic as they were earning over £100,000 per year in comparison to my £15,000. They would call us out on strike whenever they wanted to get on the news to further their PR image. It was not them that suffered – they get paid every week.
Thankfully one day I woke up after prostituting myself at one of our many cult events where I mixed with terrorist sympathisers, animal rights thugs, anti fascist vandals, student radicals and Pushtu Vegan Transgender Pressure groups.
It was during that meeting I looked out at the crowds of people walking by with their families, getting on with their work, providing employment, paying taxes and obeying the laws of the parliament that I realised.
WE were the problem and that life is never going to be perfect. That a person must contribute to society, integrate and facilitate change not scare women and children with violent thuggery banging drums, stopping feed and crying like little children.
As a recovering Lefty, I still feel shame but I know I getting better. Now when I see the Students on the TV protesting I want to strangle them with the tassels of their Himalayan hats for their entitlement naivety.
I say to these students. If you want to be a Solicitor, Dr, Accountant or peace Activist we will pay for it upfront and you can bloody well pay it back when you are earning enough money. What's the bluddy problem!
2Mac
January 6, 2011 at 14:31




January 3, 2011 at 22:58







December 29, 2010 at 16:07







December 28, 2010 at 23:48




December 28, 2010 at 19:08







December 28, 2010 at 19:04







December 28, 2010 at 18:59




December 28, 2010 at 18:30







December 28, 2010 at 21:33










December 28, 2010 at 21:12




December 28, 2010 at 15:20







December 28, 2010 at 15:09