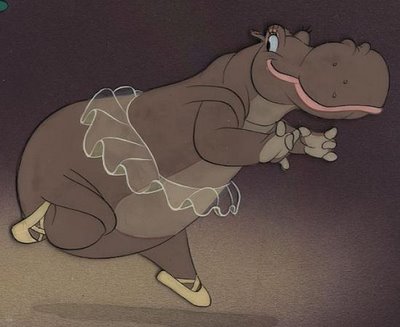 There is no cut in front line services occasioned by Gordon Brown's profligate spending that is more keenly felt by service users than the absence of Ms Smudd from these pages.
Regrettably, after a lifetime of proudly cheerful indolence, the Smudd has been forced by economic circumstances down the shameful path of gainful full-time employment. The Smuddlets grow ever heftier with each passing Christmas and more demanding in the matter of bribes to remain in the family bloat.
I had resisted the temptation to comment on this sad state of affairs beforehand, for Ms Smudd was insistent that I did not identify the pole dancing club concerned for fear that I would inadvertently reveal her occupation, but the publication of the full Health and Safety report into the unfortunate incident in her first week has put paid to that anonymity.
Despite the P.45 that her erstwhile employers were cruel enough to deliver to her hospital bedside, her background in formation dancing has resulted in a second opportunity; standing in – not for Anne Widdicombe as some have been unkind enough to suggest – but for the fourth hippo from the left in BBC One's circle of swimming Hippopotamus.
There are amongst you others who have faced this demeaning situation and recovered to tell the tale, emerging stronger than ever from the tribulation – hopefully Ms Smudd will be in the convalescent stage after Christmas and feel strong enough to grace these pages with her wit and wisdom once more.
In the meantime, I open the comments to this page as a Book of Condolences, where the many who have enquired as to the reason for her absence can offer her words of encouragement as she battles this traumatic turn of events….



December 6, 2010 at 19:53







December 6, 2010 at 19:52




December 5, 2010 at 22:12












December 6, 2010 at 10:07




December 5, 2010 at 20:35




December 5, 2010 at 16:09







December 5, 2010 at 14:50




December 5, 2010 at 14:03







December 5, 2010 at 09:14







December 5, 2010 at 20:34