Gawd Bless'em Guv'nor and no mistake……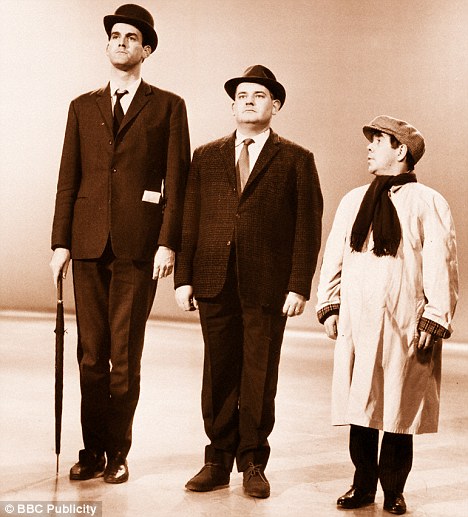 You'd need a heart of stone not to laugh. I've tried getting angry, tried to rant – I can't. They are like winsome toddlers taking their first steps – they fall, they tumble backwards, they try to make the right moves, and then they throw a tantrum because they just can't get 'it'.
'A senior Civil Servant writes' is becoming required reading in the Guardian, the (anonymous) diary of a man who rose to near the top of his profession and now struggles to understand the brave new world that he has been forced blinking into.
Today's effort is epic, but worth reading for comedic value.
He knows he must master his brief, do his best to carry out the new government's orders impartially. (That is the theory anyway.) How then to tackle Cameron's 'Big Society' – the idea that people should look after themselves and their neighbours without government intervention? It's an oxymoron for him isn't it? How do you set out a government strategy for the government to be seen to do sod all?
He set about it in time honoured fashion. He presided over 'an entire industry of 'big society seminars', 'training courses' (in doing nothing!) and 'trained people to train people to do nothing'!
Big society position papers shuffled across Whitehall and all departments were asked to write narratives with details of policies that most exemplified the big society.
I bet they did. I'll wager there were conferences and lectures in preparing staff for the transition, and posters went up advising staff of counselling courses for those affected by the new initiative of doing nothing; Union representatives to see to advise on how the change would affect 'their people'; pension advisors to reassure that the new policy wouldn't affect their gold plated pensioners; newsletters to write to keep staff fully informed; team confidence building week-ends to organise in salubrious hotels.
The Civil Service must have been a hive of activity.
Because naturally, 'doing nothing' requires organisation – doesn't it?
They even took on board the idea that some of them might leave the Civil Service and join in the 'Big Society'.
But setting up your own shop is still a deeply unattractive prospect. Even to consider it, you would need a guarantee that the service will be required for some time, that the budget exists to pay for it and the confidence that you can run the service for less money. Without this, your colleagues won't leave their jobs and pensions to join you.
Bless 'em – they only way they can consider doing their work in the same way that everyone else does; without job security, a guaranteed pension, and the same wage – is if they are given job security, a guaranteed pension and the same wage!
Since this isn't on offer, our 'Senior Civil Servant' confidently predicts that:
Despite all this work, we have hit a brick wall. In short, the idea won't work as not enough people will want to make it happen in the years ahead.
How can you be angry with someone who so wildly misses the point?
The point, my little petal, is that there is no longer the money to allow you to shuffle paper; we can't afford you. You can either get out here with the rest of us and do something of value, or we will starve you out.
If we don't have jobs and a reasonable cut out of our wages because we are committed to paying you to do nothing, then there will be no taxation to pay you. You've bled us dry. Gawd Bless You.
Rather than expensive training courses for the long term unemployed – with dubious results – shouldn't we be badgering for expensive training courses for the civil servants? We could potentially save a lot more money, their wages being considerably higher than benefit payments, and they at least start from the position that they know how to get dressed in the morning, and turn up for work most days – we just need to retrain them in the art of doing something useful.
101 Uses for an ex-Civil Servant….your inventive suggestions please!
November 23, 2010 at 11:50







November 23, 2010 at 09:21




November 23, 2010 at 08:12







November 23, 2010 at 12:45










November 23, 2010 at 21:29







November 23, 2010 at 07:44




November 22, 2010 at 23:48




November 22, 2010 at 19:42







November 22, 2010 at 18:22




November 22, 2010 at 18:01







November 22, 2010 at 18:37




November 22, 2010 at 18:56