 Obo was remarkably cagey about revealing the new project he was involved in when he decided to give up blogging to concentrate on his new life.
We might have guessed that it was something to do with politics – and women – but Brazil?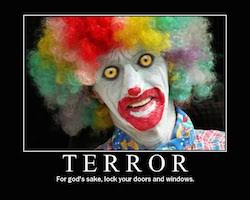 "It can't get any worse if you vote for me," is his slogan, delivered with a wide smile and both hands held up in a V-for-victory sign.
What has British politics lost?

12


September 29, 2010 at 20:34


14


September 29, 2010 at 20:36