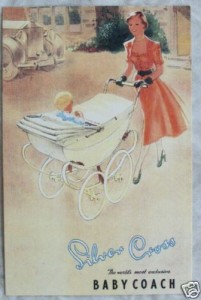 There is a miniature tape recorder inside every female brain that loops a continuous message, implanted at our Mother's breast.
'Little princess, you will grow up to be beautiful and make some man very happy'
Some women manage to drown out the message by force of their attraction to other women. Some women are forced to dispute the message as they look in the mirror. I dare say there are women who ignore the message by force of character, certain that they can achieve more in life than merely being beautiful and keeping some man happy.
None of the above changes the fact that the message has been implanted. All Mother's do it.
There are other subliminal messages we take on board as we grow towards adulthood. 'He met the right woman and settled down'. Note the focus of that message. The 'right' woman, the woman who grew up to be beautiful, and made him happy, achieved this positive outcome, and tamed the wild beast.
All other outcomes are considered to be 'outside the norm' – perhaps acceptable in this supposedly non-judgemental age, but outside the norm.
It is a harsh fact of life that when a man continues to sow his wild oats, or turn outside his marriage in any form whatsoever, for sexual satisfaction, it is his wife who bears the burden of opprobrium – from the majority of other women. I cannot speak for men; I do not know their minds. I only know my female brain, and have a slight understanding, gained over years of different conversations, of how female brains generally view the question of where the blame lies.
The Princess failed in her task.
We can, and many feminists do, intellectualise how wrong this message is. How ridiculous it is. Absorbing blame for someone else's actions is ridiculous. We are all supposedly free agents, free to choose our path in life.
None of the above changes the fact that the message plays on. We torture ourselves listening to it in the small hours of the night.
The blogosphere this morning is consumed by recrimination and sanctimonious justification for yet another outing of allegedly sexual shenanigans amongst the political elite. Should Guido have raised the issue of the possible reasons lying behind Hague's appointment of his young advisor? Was it even Guido who first named him, or Sunder Katwala on Liberal Conspriacy in his first flush of blogging before caution urged him towards the edit button? Is Iain Dale defending Hague because he is a Conservative, or miffed that Hague is not one of his own? Dale offers penance for his role in outing John Prescott and his affairs. Hague jumps out of the Cabinet and denies he is in the Closet by citing his Princess's failure to hold fast to a newly germinated Hague, as evidence of his true blue masculinity.
Poor Ffion; as I said poor Mrs Blunt, not a few days ago.
I can put up an argument defending Guido's actions. A logical argument based on the fact that we tax payers were funding Christopher Myers. We were entitled to ask what his qualifications were for the job. That answer should have been instantly forthcoming – a second class degree from Durham didn't seem much of an initial answer, though no degree would reflect the political antennae that the position probably required.
I can put up an argument defending Dale's actions regarding Prescott. A logical argument based on the fact that we tax payers were funding the admiralty apartment, paying for that desk expecting work to be done on it.
I cannot, however, escape from the primal idea that every time there is some public question of sexual shenanigans, of exposure, there is a partner somewhere, a person who has not chosen public office, who must bear the pain in private of having been exposed to public view as lacking in some quality essential to keep their partner at home and satisfied.
Every time I have seen a blog post expressing disgust at the notion of that 'fat bastard' Prescott salivating over young Tracey, I have thought of Pauline Prescott and the effect it must have on her when she reads these things.
When I read of Crispin Blunt, my first thought was for Victoria Blunt and her humiliation.
Spare a thought today for Ffion. She is the latest casualty.
Not of Guido, nor Iain Dale, nor her husband, nor even the media.
She is a casualty of the fact that our legislature has taken it upon itself for centuries to legislate our sexual behaviour, and we have allowed it to do so. In return we demand the right to investigate their sexual behaviour. Tit for Tat.
It is way past time that we both stopped this war. They have no business in our sex life; we have no business in theirs.
Unfortunately for Ffion, her self respect and privacy is the forgotten collateral damage.
September 3, 2010 at 18:13







September 2, 2010 at 22:19







September 2, 2010 at 22:17




September 2, 2010 at 21:49




September 2, 2010 at 19:28







September 2, 2010 at 17:19




September 2, 2010 at 16:36




September 2, 2010 at 14:50




September 2, 2010 at 14:09










September 3, 2010 at 14:05










September 3, 2010 at 20:12







September 2, 2010 at 13:14







September 2, 2010 at 19:25




September 3, 2010 at 20:10




September 2, 2010 at 13:00










September 3, 2010 at 13:28




September 2, 2010 at 11:48




September 2, 2010 at 11:41







September 2, 2010 at 12:35