The 'infallible' sniffer dogs….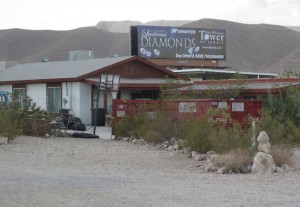 Cadaver dogs perform a grim but essential task – locating the presence of human remains, even minute particles of human remains. In America, the cadaver dogs first achieved national recognition in the aftermath of 9/11, helping to locate partial remains and thus confirm the death of missing people.
These dogs have gained a considerable fan-club, and it is oft quoted that 'the dogs don't lie'. Maybe they don't have the capacity to lie – but neither can they always be relied upon to tell the truth.
In America a four month search for a missing woman came to a grisly end when her husband spotted her foot sticking out of a pile of rubbish in their home – a house that the police and specialised cadaver dogs had searched several times already.
Dogs that are apparently able to search the rubble of a 110 story building for minute particles of human remains, had failed to locate an entire body hidden beneath a mound of rubbish inside the house pictured above. Apparently food, clothing and decomposing garbage had hindered their accuracy.