A great day for British liberty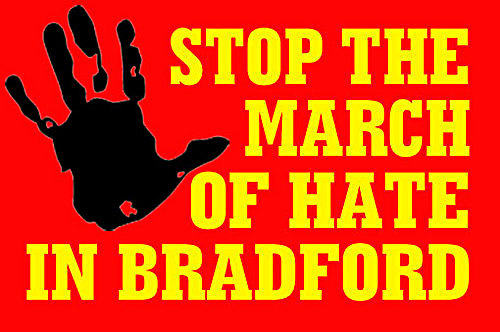 Today is a great day for British liberty, values and traditions. Today should have been marked by a protest march by the increasingly blatantly bigoted "English Defence League" and a counter-protest by the always blatantly violent, fascist and possessed-of-a-remarkable-lack-of-self-awareness "Unite Against Fascism". Both represent points of view, for which, I have little time. Both are full of people that I personally would not miss for a heartbeat if they were not there.
Crucially, however, we have a long and proud tradition of tolerating wingnuts, raving lunatics and other strange types who have beliefs and ways other than our own. Where we used to have the right to free association and speech, we now have to beg for permission from the Home Office to express our views. And clearly, the Home Secretary and the Police feel that their convenience is more important than the people exercising their centuries-old rights of free speech. One would imagine that "liberals" in the blogging world would be screaming from the rooftops that the Tories are trampling all over our right, but they are curiously silent on the matter — when they are not being openly triumphant about their "victory" over the "fascists".
Consequently, I can but assume that these so-called "liberals" and "progressives" do not care about freedom of speech per se, but only in their right to trumpet their beliefs and ideals.
If only these guardians of our mores and rights could see how astonishingly hypocritical they really are.