Kissing Cousins – the Mate Debate.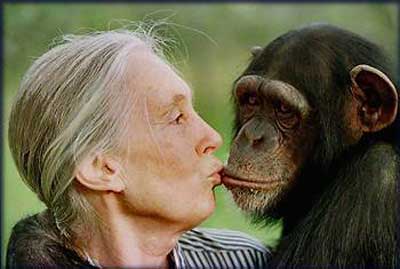 In 1987, a group of genet­icists published a surprising study in the journal Nature.­ Those­ researchers examined the mitochondrial DNA (mtDNA) taken from 147 people across all of today's major racial groups. Even more impressive, the geneticists concluded that every person on Earth right now can trace his or her lineage back to a single common female ancestor who lived around 200,000 years ago. Because one entire branch of human lineage is of African origin and the other contains African lineage as well, the study's authors concluded Africa is the place where she lived. The scientists named this common female ancestor Mitochondrial Eve.
We can assume from this, that once upon a time, mating between brother and sister, never mind cousins – first, second or third – was not only common, but inevitable. However, as primitive man watched the progress of his domesticated animals so he also watched the progress of his community's children. Some animals were fatter than others, and provided more food; by restricting mating to the 'fat' group of animals, he increased productivity. Some children were nimbler, fitter, lived longer than others; primitive man developed memes which gradually progressed into legislation banning consanguineous marriage in an effort to restrict mating to the most desirable couplings – those best fitted to supporting the tribe in its fight for survival.
In plain English – as the restriction of mating between desirable characteristics, and the genes which caused them, produced stronger stock, so the restriction of undesirable characteristics, and the genes which caused them, were seen to create weaker stock. It was man's desire to have more food and less 'passengers' in his tribe that led to this, nothing to do with racism, colour, religion, sexual proclivity or other inflammatory debating subjects. They came later.
We have spent the subsequent centuries trying to muddy the waters and bury the antecedents of genetic selection behind a welter of religious prohibitions, and latterly, anti-discriminatory legislation. Which is why the Chanel 4 Dispatches programme due to be aired tonight night at 8pm is going to set off a storm of counter accusations.
The thesis of the Dispatches programme is that whilst 'first-cousin' marriage is not outlawed in Britain, it is relatively rare amongst the 'white' population. Although it has been calculated that throughout history, some 80% of marriages were between 'kissing-cousins'.
Until very recent times families remained living in the same area for generations, and men typically went courting no more than about five miles from home – the distance they could walk out and back on their day off from work. Now we prefer to select our life long sexual partner at random under the neon glare of a night-club, preferably with the music turned up to maximum decibel level to prevent us having any conversations such as 'do you believe in fidelity' in order to initiate our personal herd. Not surprisingly, such marriages have a high failure rate, and we then select another partner under the sodium glare of the local singles club to increase our herd and repeat the process five or six times as necessary. We do accidentally and unknowingly run into close blood relations this way, and on average we have a 1 – 2% chance of mating with suspect genes and producing a child with an unfortunate disability. The cost of supporting this child and artificially encouraging it to reach adulthood is borne by the entire tax payer tribe by way of generous disability payments, and grants which help to maintain the family home.
The programme will then go on to illustrate how common 'first-cousin' marriage is amongst the Pakistani and Bangladeshi population – 50% in the UK generally, and 75% in Bradford specifically, and that the incidence of birth defects is approximately doubled in those groups.
Birmingham Primary Care Trust confirmed that recessive genetic illness is one of the main reasons for admission to Birmingham's children's hospital. In fact, the Trust estimated that one in ten of all children born to first-cousin marriages in the city's Pakistani community either dies in infancy or goes on to suffer serious disability as a result of recessive genetic disorders.
This trend has led to calls for cousin marriages to be banned. Why should the tax payer support 'double the usual number' of disabled babies, when the cause appears avoidable?
It is a fair point, the burden on the tax payer is softening the blow usually felt by families who suffer children born with these types of birth defects – in a less well provided for nation, the children would die at a young age – the welfare state is making it less likely that the practice of 'kissing cousins' will be abandoned.
However, there is an ongoing push to help older Mother become pregnant – and the incidence of genetic defects in babies born to Mothers over 40 is exactly the same as that presented by the 'first-cousin' marriages in Bradford. 4%. No-one is calling for a ban on Mothers over 40 having children – we accept the risk.
Not only is it part of the entire culture of arranged marriages, whereby it is important that you know everything about the family that your child is marrying into – but living several thousand miles away from the main gene pool of your tribe – it is more likely that you will turn to family and relations rather than try to select a partner for your child from unknown families. I have not been able to find a figure for the incidence of first cousin marriage within Pakistan, to judge whether it is more or less prevalent in the UK family.
If we 'outlaw' first cousin marriages, as many states do in the US, then we penalise all first cousins who fall in love.
If we ban Pakistani families from marrying first cousins still in Pakistan, which has been put forward as a solution, insisting that they chose partners from within the British community to widen the gene pool, we are unfairly singling out a section of the community on race grounds.
Baroness Deech has caused controversy in the genetics community at a recent family law lecture she gave on cousin marriages. She intends to" highlight the risks and the preventative measures" about the genetic consequences of consanguineous marriages. Baroness Deech would also propose in vitro fertilisation (IVF) and prenatal genetic diagnosis (PGD) for married cousins planning to have children – which is getting dangerously close to a form of eugenics via advance screening.
There is no easy political or legislative route to addressing this issue. It is an issue regarding whether any of us really have the 'right' to impose on society the financial burden of a disabled child whose conception could have been avoided – regrettably this programme is presenting the issue as a 'Pakistani' issue, which is going to be a gift to the far right religious fundamentalists.
August 24, 2010 at 16:30




August 24, 2010 at 15:44




August 24, 2010 at 12:48




August 24, 2010 at 07:14




August 23, 2010 at 22:34







August 23, 2010 at 23:20




August 23, 2010 at 20:54







August 23, 2010 at 19:38




August 23, 2010 at 18:43




August 23, 2010 at 18:07










August 23, 2010 at 17:31







August 24, 2010 at 19:56







August 24, 2010 at
21:36


August 23, 2010 at 17:31







August 23, 2010 at 17:20










August 23, 2010 at 17:09