The Milky Bar Kid goes Feral?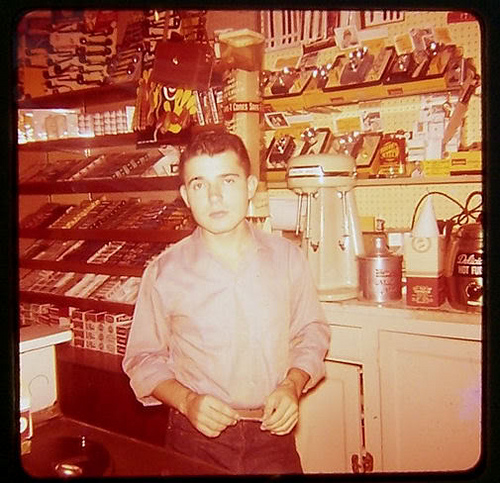 Moshin Khalid is a business man. He has spotted a gap in the market. He has seen that not all teenagers want to get violently drunk, vomit in the street, and end the evening with their skirts round their necks in the gutter.
He obviously feels that he knows of several teenagers that might welcome the opportunity to do something different for a change.
So, he invested his own money in premises in Loughton, Essex, where some of the more restrained Essex girls and their friends could while away the evening.
In his licence application, he specifically said there would not only be no alcohol served : or allowed on the premises, but that even the taped music would be played 'at low volume' and pre-vetted to ensure that it contained no swearing or explicit lyrics. The only thing on sale will be milk shakes and cup cakes. From 10am to 2am.
Do you think some people just have a knee jerk desire to ban everything in sight?
Almost 40 people living near the shop have voiced concerns ahead of the council meeting on Thursday, June 10, saying that the longer hours will bring more anti-social behaviour and litter to the area, and that the establishment has already affected their quality of life since it opened last month.
"This late license would only create more nuisance and threaten the safety within the community, we need to protect our children from harm, and we believe it would create crime and disorder, and we believe it could disrupt public safety and would create a public nuisance.
Council licensing officer Liz Hassan has advised councillors to throw out plans, saying they could see an increase in crime, threaten the safety of the young people using the roads in the area – which have seen three fatalities in the last two years – and because of the possible disturbance to local residents.
The Milky Bar Kid was obviously more of a danger to life and limb than I ever appreciated…….