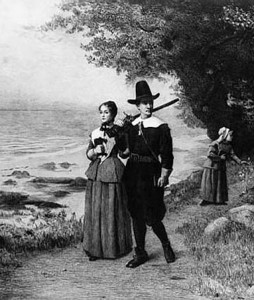 I never cease to be amazed by the repeated victories of, and lack of response to, the New Puritanism. It seems curious to me that a society as tolerant as the British is, and has been for centuries, will allow such trampling on the rights of people to do what they want to do with their lives. Perhaps it's an unexpected and unfortunate downside of tolerance: you tolerate it when people walk all over you as well.
It is quite astonishing to see how quickly it has all changed, as well. I can remember the delight I felt when I no longer had to endure sitting in a smoky train carriage, because they made certain carriages smoke free. What a pleasure that was. And now, it seems, scarcely less than a decade later, people are not allowed to smoke on a train at all. They are not allowed to smoke on the station, even if it's a wide open and windswept space. And even enclosed stations were built around great smoke- and steam-belching locomotives. What harm could smokers possibly effect by comparison?
Of course, aircraft (and airports) are now strict non-smoking venues, having initially swapped an all-smoking plane for a smoking section and a non-smoking section. Workplaces, even private workplaces like tobacco companies, are banned from having smoking indoors, so smokers are now forced to go outdoors. And they're not allowed to smoke in any enclosed space, so a tolerant employer can't even provide them a decent shelter against the elements any more. Outside my employer's office, there is a long walkway (about 50 yards), open on both sides, but roofed over, which leads from the front door of the building to the car park. Smokers must smoke, not just at the far end of it, but beyond it, uncovered and unprotected from England's frequent rain.
People who work in a van are not allowed to smoke in the van, because it's their workplace. Talk is afoot of banning smoking in cars with children. And so, it seems, in a very short time, we have moved on from a society where people who smoked were tolerated and regarded as less worthy than the rest of us.
They (whoever "they" are) chose their first target really well. Smoking is a habit incomprehensible to the non-smoker. Smoking makes smokers stink and it makes people around them stink as well. So the approach of salami-slicing the right of smokers to smoke won no significant opposition from non-smokers. And even smokers didn't object to non-smoking areas. They are, in the main, quite considerate about where and when they smoke.
But once the first slice had been cut, they were on a hiding to nothing. And now, after having forced smokers to smoke outside all winter, non-smokers are starting to complain about smokers outside in the beer garden in the summer. Empowered by an endless sea of petty vindictiveness from the authorities, non-smokers feel entitled to carp and kvetch about even the faintest whiff of awful tobacco. It seems to me that there is no petty or spiteful thing that you can do to smokers that would make the previously tolerant British public say, "Hang on a moment, don't you think that's a bit strong?"
And now that they've managed to take the first step by reducing smokers to Untermenschen, they have decided that drinkers and fatties are next. Meat-eaters are in the frame as well. "Charities" and quangos around the world are springing up apace to tell us all how to live better, purer, healthier lives.
At the risk of being described as a lunatic conspiracy theorist, I do find it disturbing that this wave of New Puritanism is spreading so completely around the world and following such similar paths. And I can't help but feel that there are disturbing parallels between the New Puritanism and the vision Adolf Hitler had of a cleaner, greener, healthier, purer Reichsvolk. I am certain that there will inevitably be exemptions for individuals who are of certain stature and importance, but the rest of us will wind up living dull, colourless, healthy and above all, safe lives.
It seems that Hitler's dream of a world of subjugated, well-behaved, well-ordered and healthy slaves is still alive. What I want to know is, who is making it happen?
July 23, 2010 at 12:59







July 22, 2010 at 20:55




July 22, 2010 at 20:41







July 22, 2010 at 22:26










July 23, 2010 at 08:57







July 22, 2010 at 20:34




July 22, 2010 at 18:42




July 22, 2010 at 17:38




July 22, 2010 at 17:29




July 22, 2010 at 16:24










July 22, 2010 at 20:48