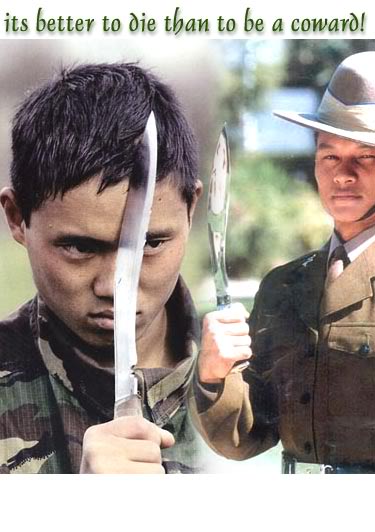 A young soldier is confined to barracks today, awaiting possible court martial.
His crime was apparently to think on his feet, and comply with his instructions by the most efficacious method available to him.
On patrol in Helmand province, he was instructed to search and destroy a 'high value target' – a local Taliban commander. His unit, the 1st Battalion Royal Guards successfully killed the Taliban fighter as requested, and set about lugging his body back through the battle ground so that the death could be properly verified and the usual propaganda made of it.
Coming under heavy fire from other Taliban fighters, he made what to me seemed the entirely sensible decision to only risk his life carrying the most portable and identifiable part of the Taliban fighter. Since they don't wear convenient dog tags, this meant removing his entire head.
Naturally we are now considering prosecuting him for failing to abide by the Geneva conventions regarding not 'demeaning' an enemy combatant, on the grounds that desecrating a dead man's body is considered offensive in Afghanistan where custom dictates that the body is buried intact.
I trust his defence counsel will be reminded of this:
Three American troops were reported killed and the bodies of 11 men, some beheaded, were found Friday in rising violence across Afghanistan.

Mohammad Khan, deputy police chief in Uruzgan province, said a villager in the Bagh Char area of Khas Uruzgan district spotted the bodies in a field and called police.

"They were killed because the Taliban said they were spying for the government, working for the government," he said.

The acting Uruzgan governor, Khudia Rahim, said five or six of the 11 victims had been beheaded.
Not only do the Taliban not wear dog tags, they don't observe the Geneva conventions either. They are also inordinately fond of the IED device which is specifically designed not to leave the body in one piece for burial, as 321 fine young Britons have discovered to their cost.
Grrr!
July 20, 2010 at 18:50







July 20, 2010 at 08:20







July 20, 2010 at 13:53




July 20, 2010 at 22:01




July 19, 2010 at 21:53










July 19, 2010 at 23:39




July 19, 2010 at 21:18







July 20, 2010 at 08:18




July 19, 2010 at 19:46










July 19, 2010 at 21:46




July 19, 2010 at 19:40










July 19, 2010 at 21:51







July 19, 2010 at 23:37




July 19, 2010 at 18:31







July 19, 2010 at 18:22




July 19, 2010 at 17:39




July 19, 2010 at 16:26










July 19, 2010 at 23:26




July 19, 2010 at 15:30












July 19, 2010 at 14:43




July 19, 2010 at 14:43







July 19, 2010 at 18:34




July 19, 2010 at 14:26







July 20, 2010 at 09:32




July 19, 2010 at 14:17




July 19, 2010 at 14:02







July 20, 2010 at 22:04