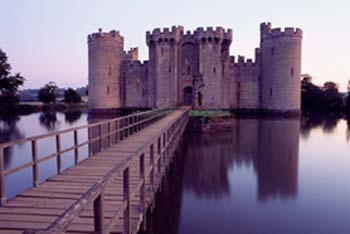 Now that Mr Moat has awarded himself the prescribed martyr's end – 'he said he'd never let the filth get him', and he can be duly revered in chavland; the flowers can pile up on some dusty council estate with eulogies from those mindful that he still has friends who will be watching to see who says what and extracting revenge at a later date.
Now that his bessy mate Paul Gascoigne can take his midnight offerings of a dressing gown, a can of lager, and a half eaten kebab back whence it came to Newcastle.
Now that the police have commenced on the many months of report writing, interviews, suspensions – 'but you do realise how serious an offence it was to read out a child's card describing Moat is a nutter'? – and a public enquiry headed by a retired barrister can rack up millions in fees.
Now that Sky can stand down their 200 reporters and stop their researchers badgering everyone who ever shared a kebab with the man to now share their thoughts on the police behaviour with 'our viewers'.
Now that the people of Rothbury can walk out of their front doors with their heads held high and not risk being the evening's entertainment for the 'every 15 minute updates'.
Do you think anyone will ever ask this question of Samantha Stobbart –
'you had lived with the man for years, you knew of his intake of steroids, you knew of his hatred of the police, you knew of his violent nature, you knew you had started a new relationship two weeks before he came out of prison – what on earth possessed you to go and see him and tell him that your new boyfriend was a policeman'?
Is it only me who is politically incorrect enough to think that the stupid bint owes an awful lot of people an awful lot of apologies?
Whoops! I forgot, she's a woman, a victim, not responsible for her actions.
Scrub that, it's obviously all the police's fault. Oh, and the prison authorities, they should have ensured that a full armed guard was placed on the door of the family of everyone who comes out of jail saying 'I'm going to kill that cow!'



July 12, 2010 at 03:31







July 11, 2010 at 06:49







July 11, 2010 at 15:26




July 11, 2010 at 02:47







July 10, 2010 at 20:38




July 10, 2010 at 20:26










July 10, 2010 at 18:58







July 10, 2010 at 19:17




July 10, 2010 at 16:46









July 11, 2010 at 23:10







July 10, 2010 at 16:22




July 10, 2010 at 15:46